Cheng Yu - Silk Breeze, 15th October 2020, 8pm

Thank you for tuning in to Cheng Yu - Silk Breeze's immersive audio stream.

Cheng Yu - Silk Breeze at Real World Studios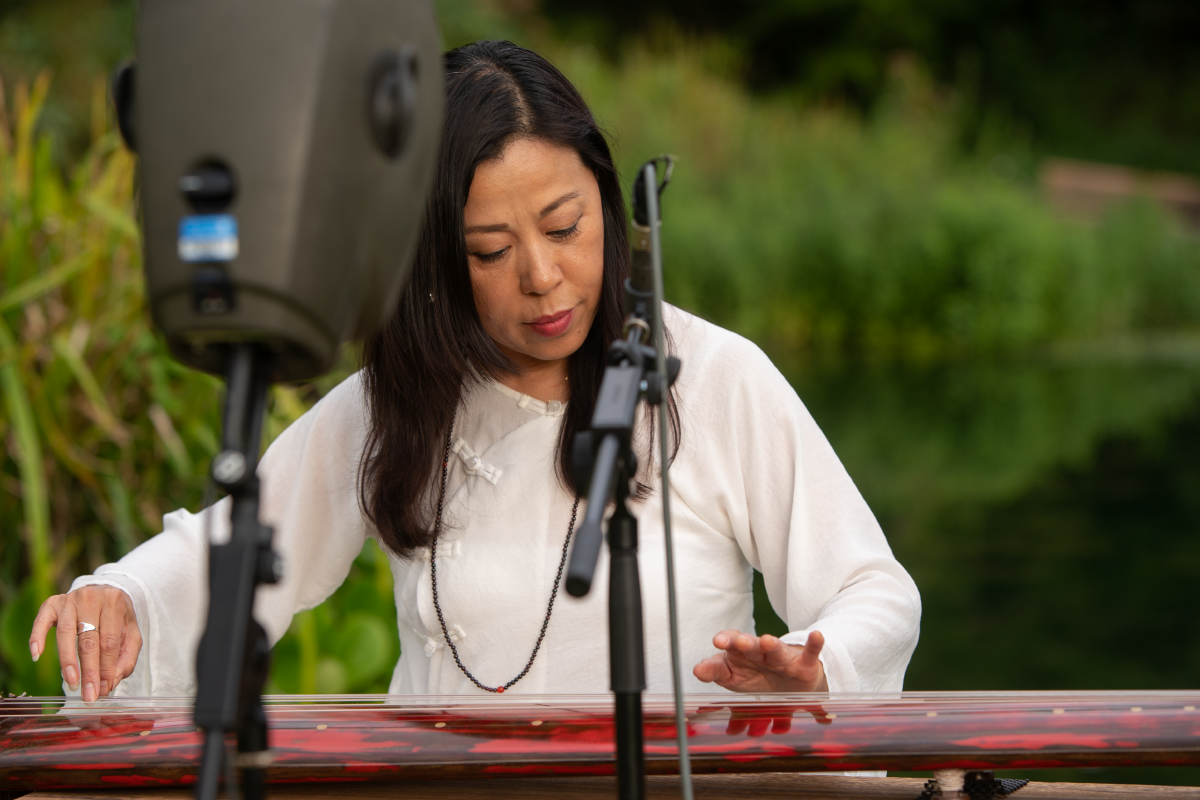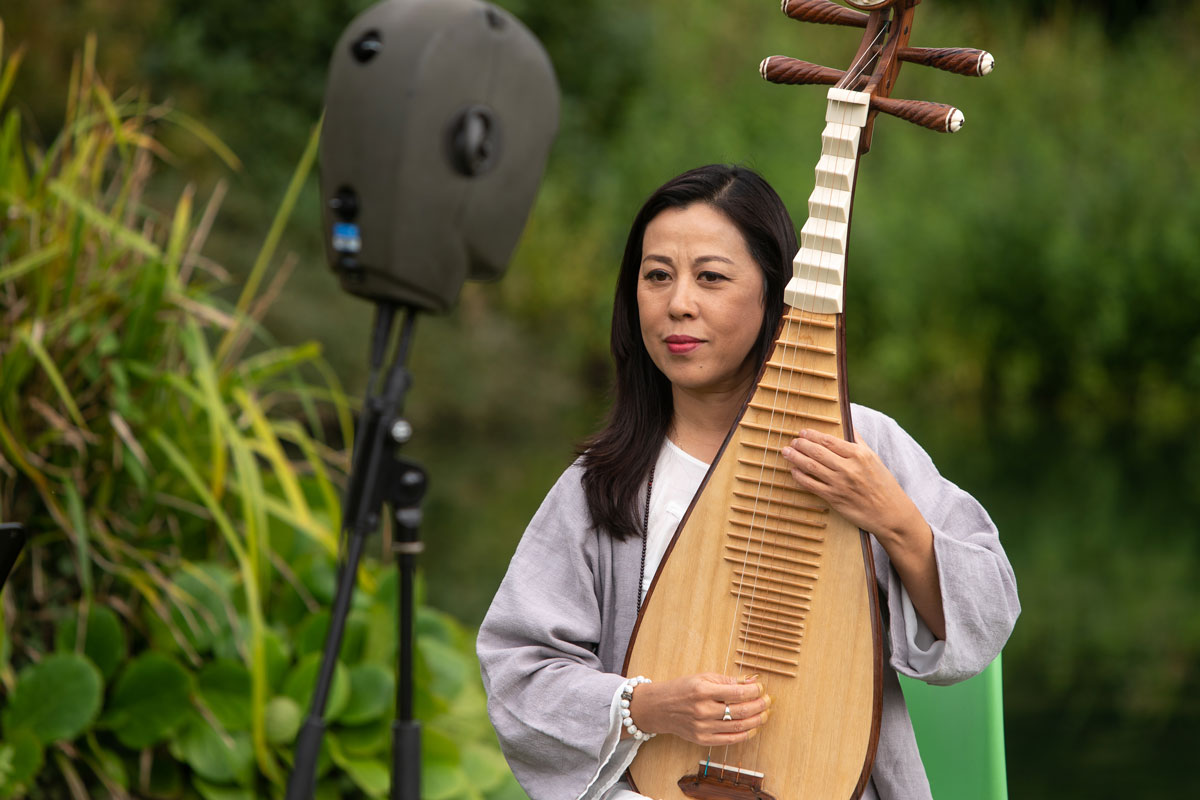 Cheng Yu is a renowned pipa and guqin virtuoso and former soloist in China's Central Orchestra of Chinese Music. She is joined by Wang Xiao on the erhu, Dennis Lee on xiao and dizi flutes and Colin Alexander on cello for this session which was recorded outdoors at Real World Studios with a binaural head microphone.
Together they explore the sound of nature with their acoustic instruments in relation to classic themes of Chinese art: mountains and water, flowers and birds.
FIND OUT MORE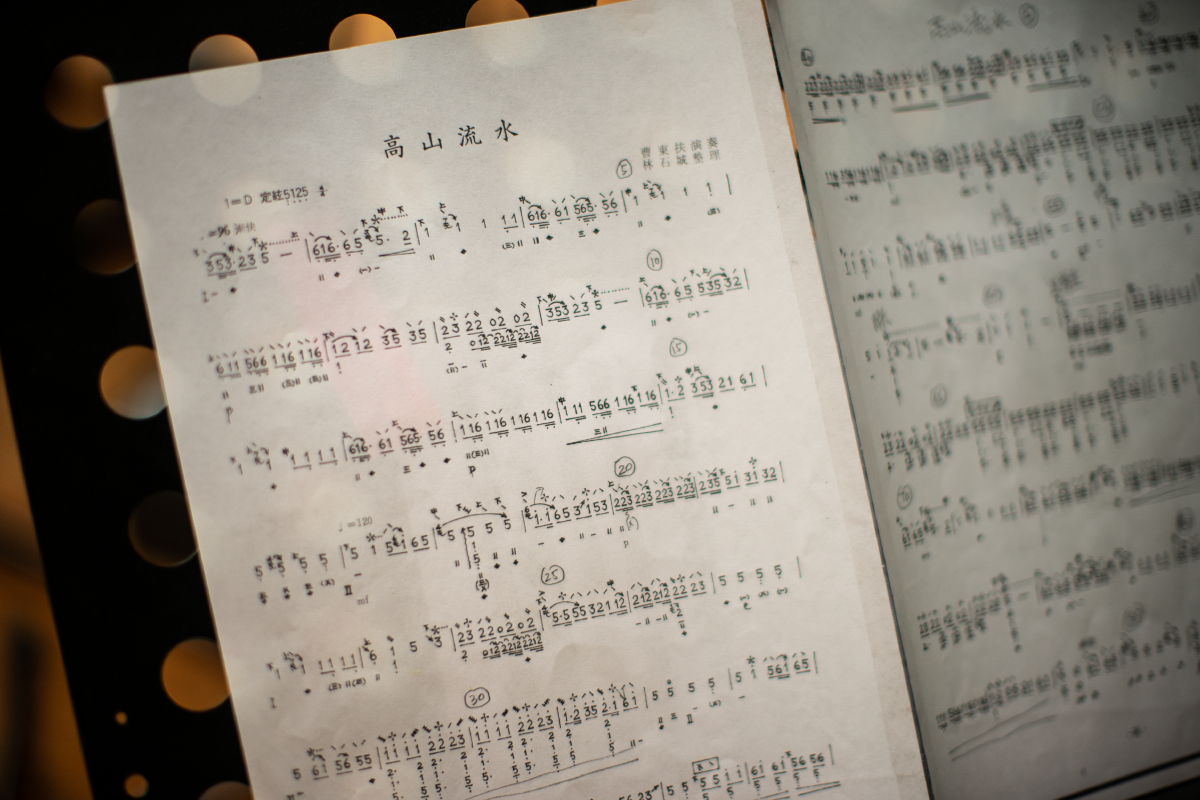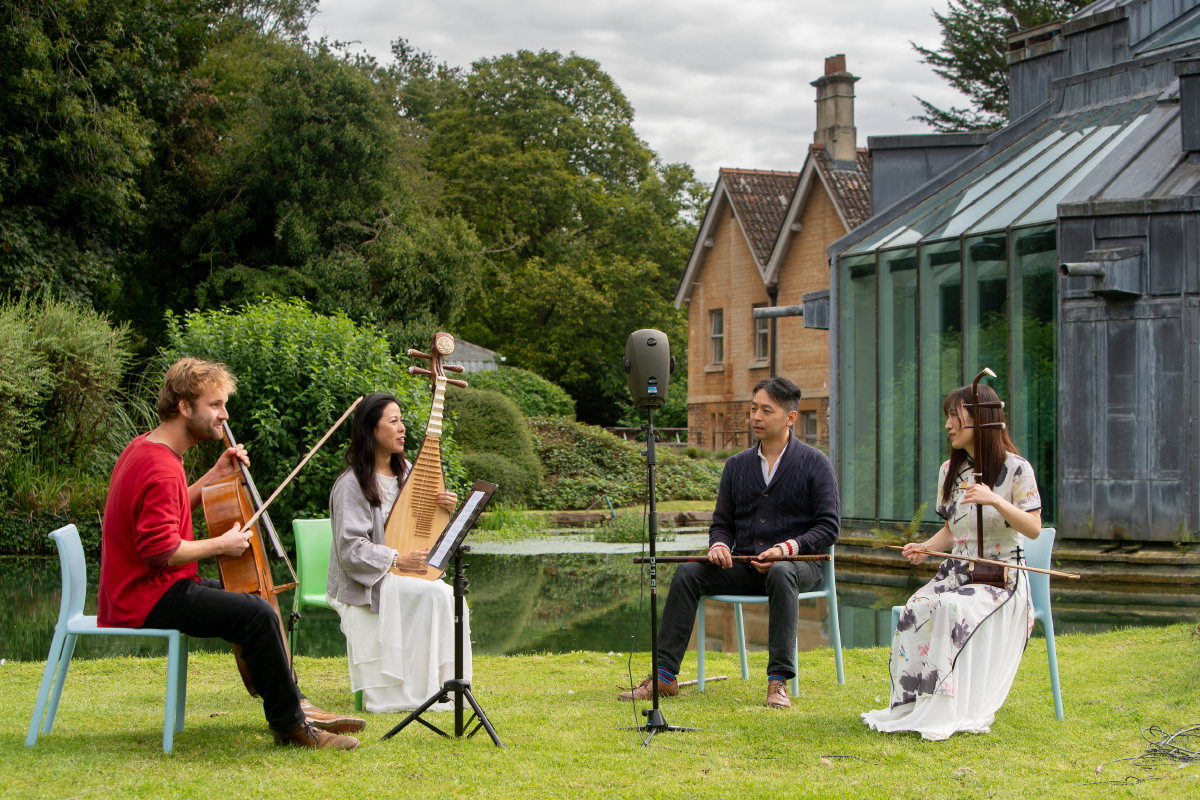 Credits
Cheng Yu – pipa (4-stringed lute) and guqin (7-stringed zither)
Wang Xiao – erhu (2-stringed fiddle)
Colin Alexander – Cello
Dennis Lee – Xiao and Dizi (Bamboo flutes)
Recorded and Mixed at Real World Studios by Oli Jacobs and Oli Middleton
Photography and Videography by York Tillyer