Radio WOMAD is broadcasting live with music and chat from 10am - 10pm on Saturday 24th and Sunday 25th July 2021. Listen to your familiar Radio WOMAD presenters coming to you from their homes around the country. You can hear one-off interviews and exclusive playbacks of live Radio WOMAD sessions from the archives. Just click on the "RADIO" link at the top right corner of the page, or on the "Listen Now" link below.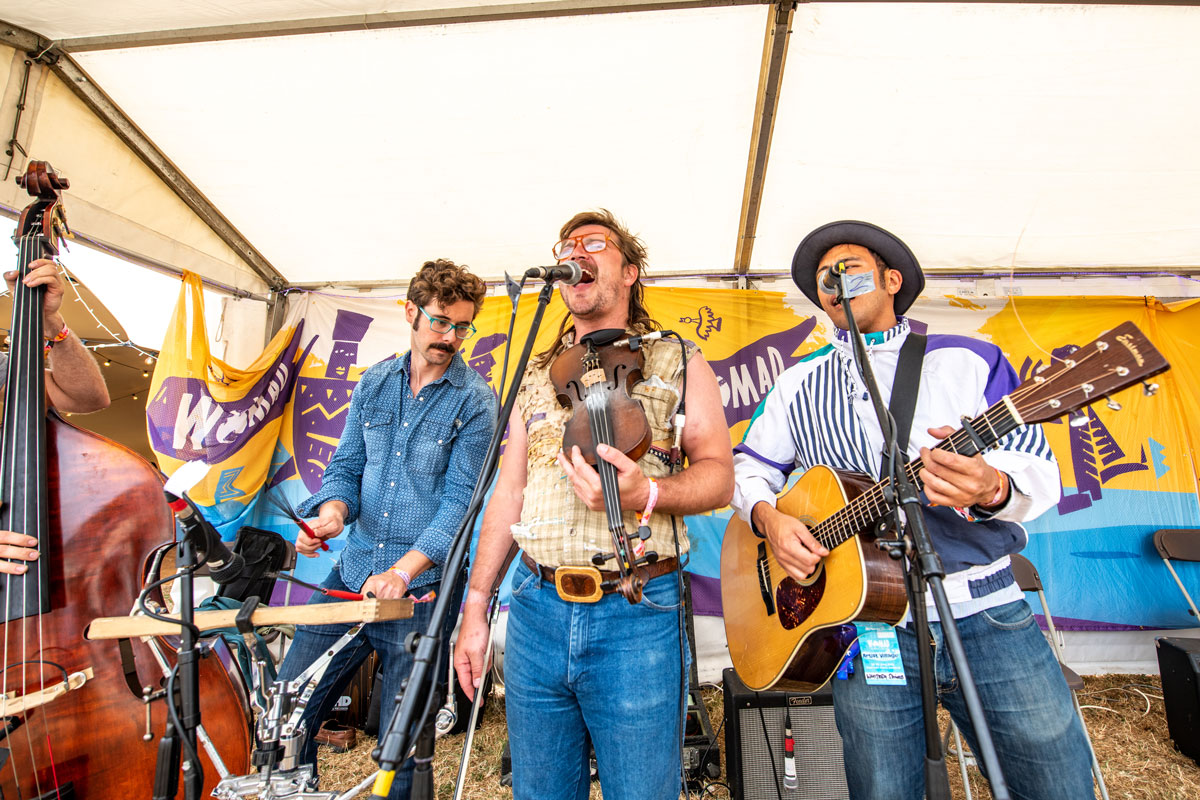 This year Radio WOMAD are pulling out all the stops and coming to you LIVE at home online, streaming via Mixcloud. Rather than listening in the campsite, or on your way on to site in your car you can tune in from the comfort of your very own home and garden, and get the same WOMAD spirit!
Listen out for exclusive sessions from artists that have performed at WOMAD over the past ten years as well as a fantastic selection of tracks from around the world.