Sarathy Korwar, 17th September 2020, 8pm.

Thank you for tuning in to Sarathy Korwar's immersive audio stream.
Sarathy Korwar at Real World Studios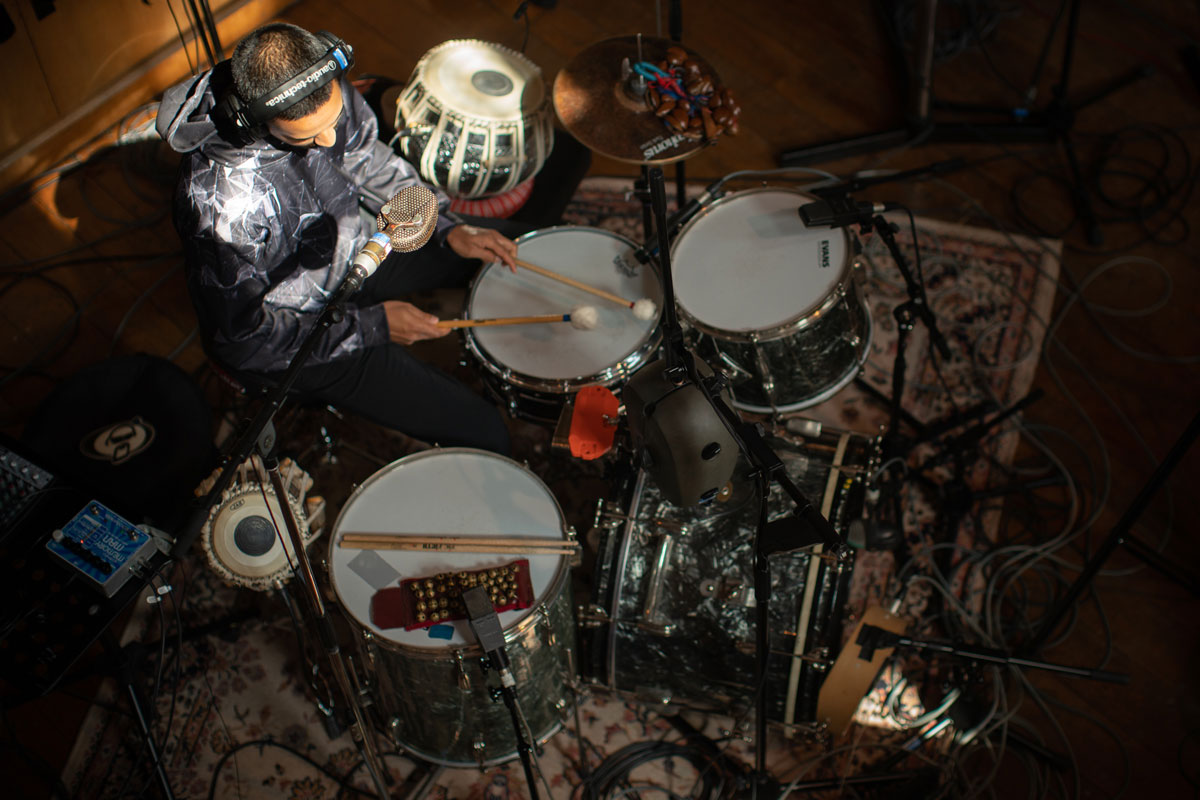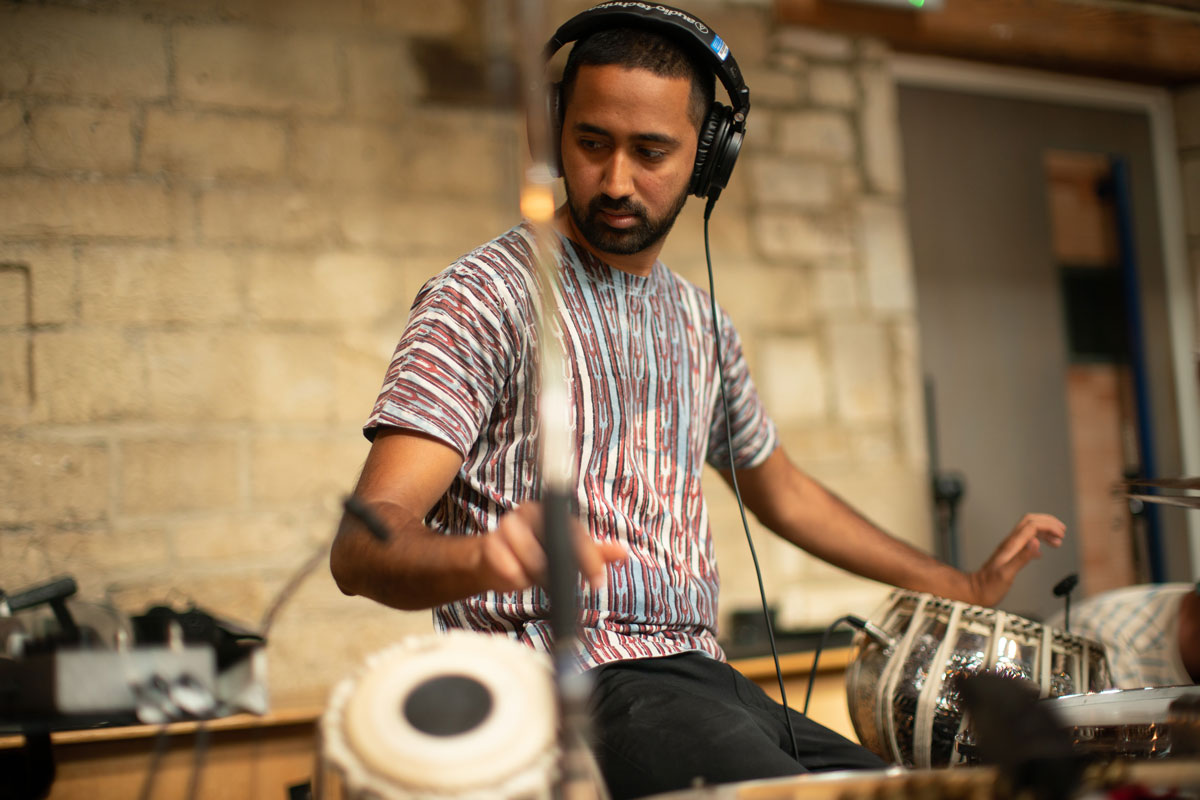 Sarathy Korwar has established himself as one of the most original and compelling voices on the UK jazz scene, known for his skill in adapting Indian classical rhythms which he learned as a tabla player to non-Indian percussion instruments. In this improvised session with an ensemble comprising synths, saxophone, flute, drums and percussion, a binaural head microphone was placed in the middle of the drum kit, allowing the listener to experience the session from the drummer's perspective.
FIND OUT MORE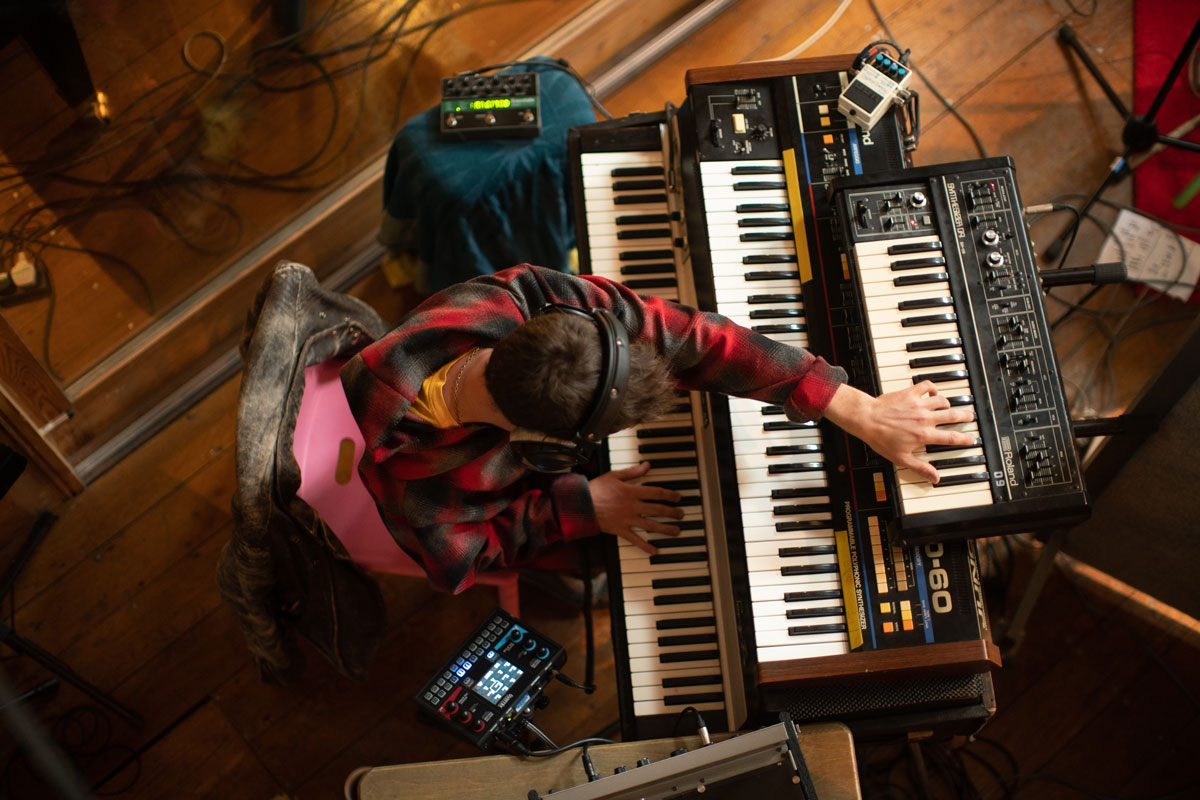 RECORDING CREDITS
Sarathy Korwar – Drums and Tabla
Magnus Mehta – Percussion
Al MacSween – Keys
Danalogue – Synthesizers
Tamar Osborn – Saxophone
Recorded and Mixed at Real World Studios by Oli Jacobs and Oli Middleton.
Photography and Videography by York Tillyer