WOMAD's Taste The World stage is a place of incredible smells, personal conversations, intimate music performances, with the added bonus of getting to taste the amazing food the artists cook for you! This year we invite you to re-create some of our past dishes from around the world and have those tantalising smells in your own house or garden. Tuck in while listening to some radio shows recorded at the stage, or watch some clips of past sessions.
Dan Saladino reports from the Taste The World stage of the WOMAD festival, where music meets food. Expect a mix of Turkish psychedelia and dumplings with Saami bread and a Yoik.
First broadcast on BBC Radio 4 on 1/9/2019
FIND OUT MORE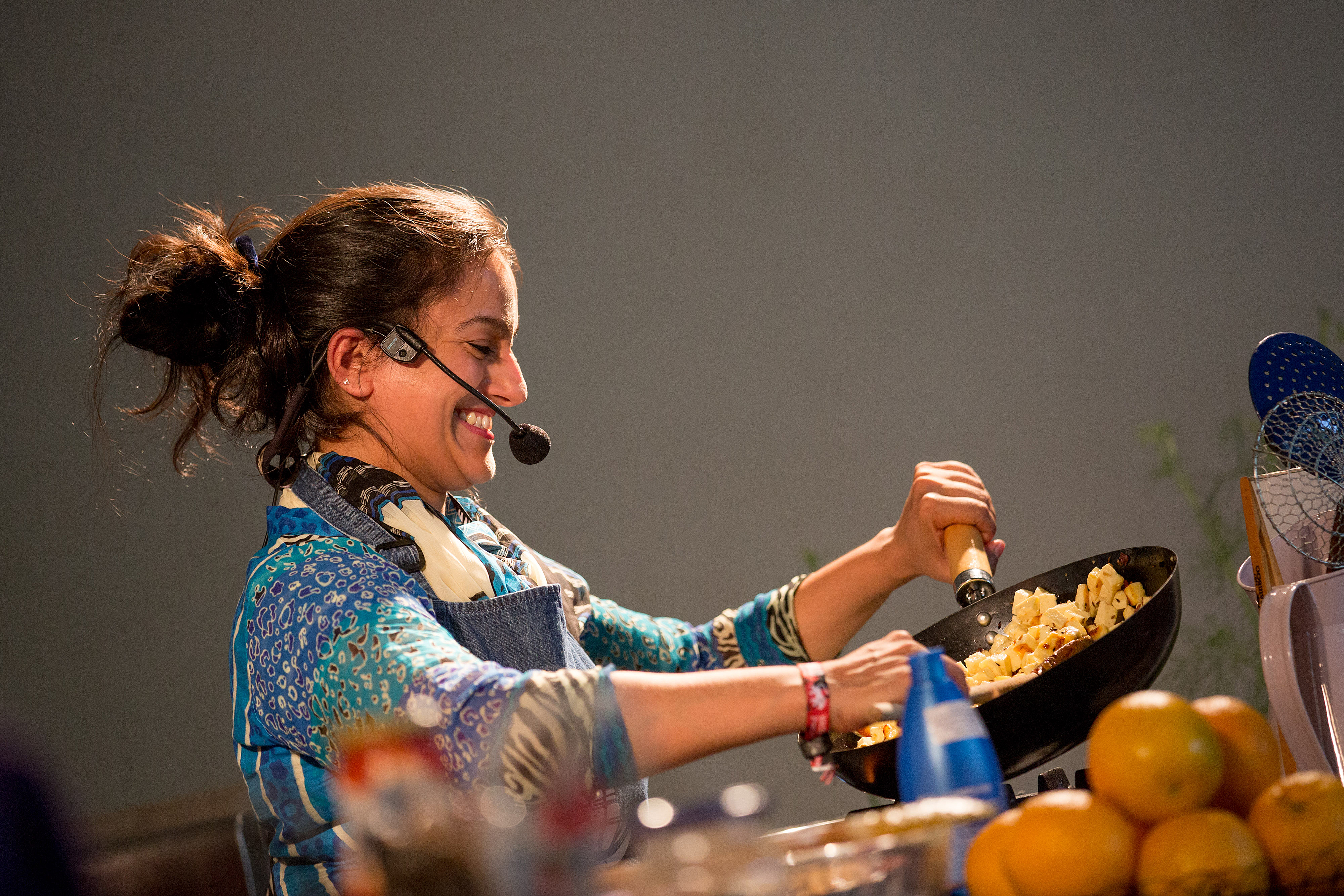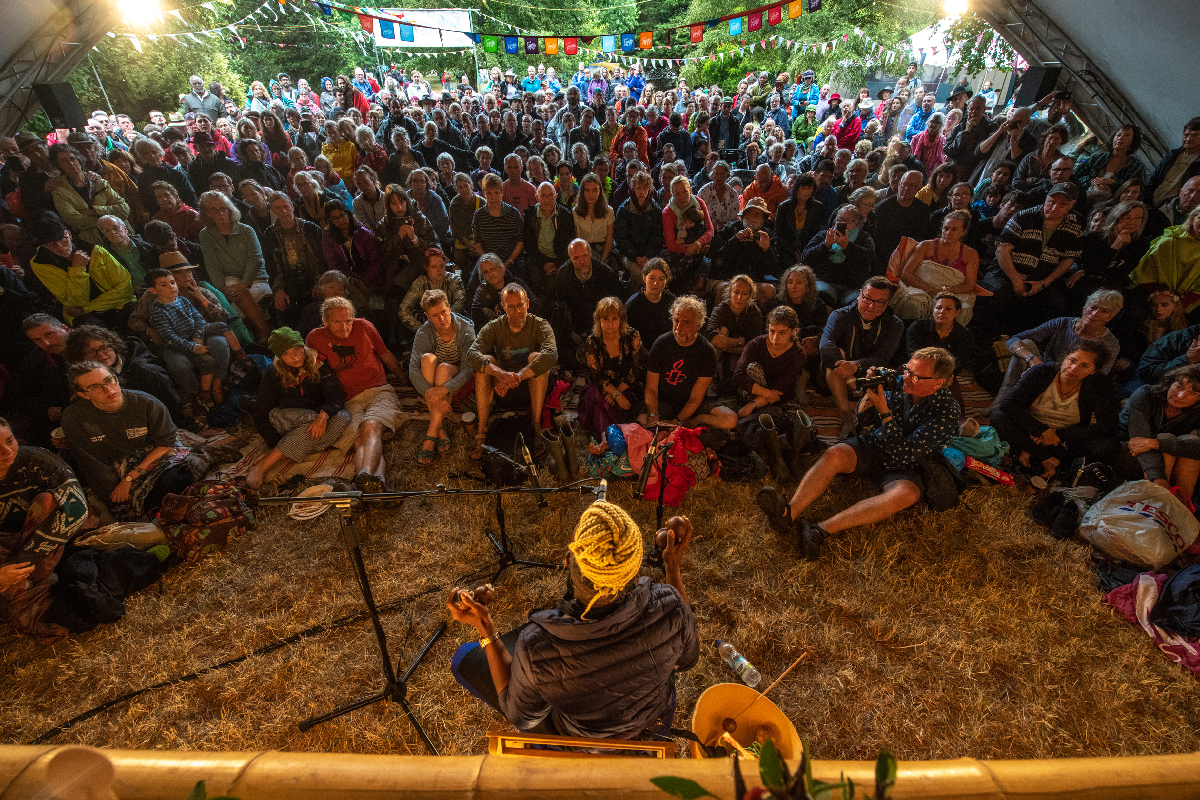 Nimba with Idrissa Camara's Recipe from Taste The World 2019
Kansyé ( kan see yeah) is a traditional dish of the Susu people of Guinea. Usually served all together on a platter, which is shared by everyone. Serves 4-6 people.
"Despite putting down roots here in UK, Idrissa has lost none of the connections to his home-grown Guinean roots. Clearly a master of his instruments and of the cooking pot; his enthusiasm was palpable. Ably assisted by his young
daughter he conjured up a heady mix of the tastes and smells of home."
Taste The World host, Roger De Wolf
Download Recipe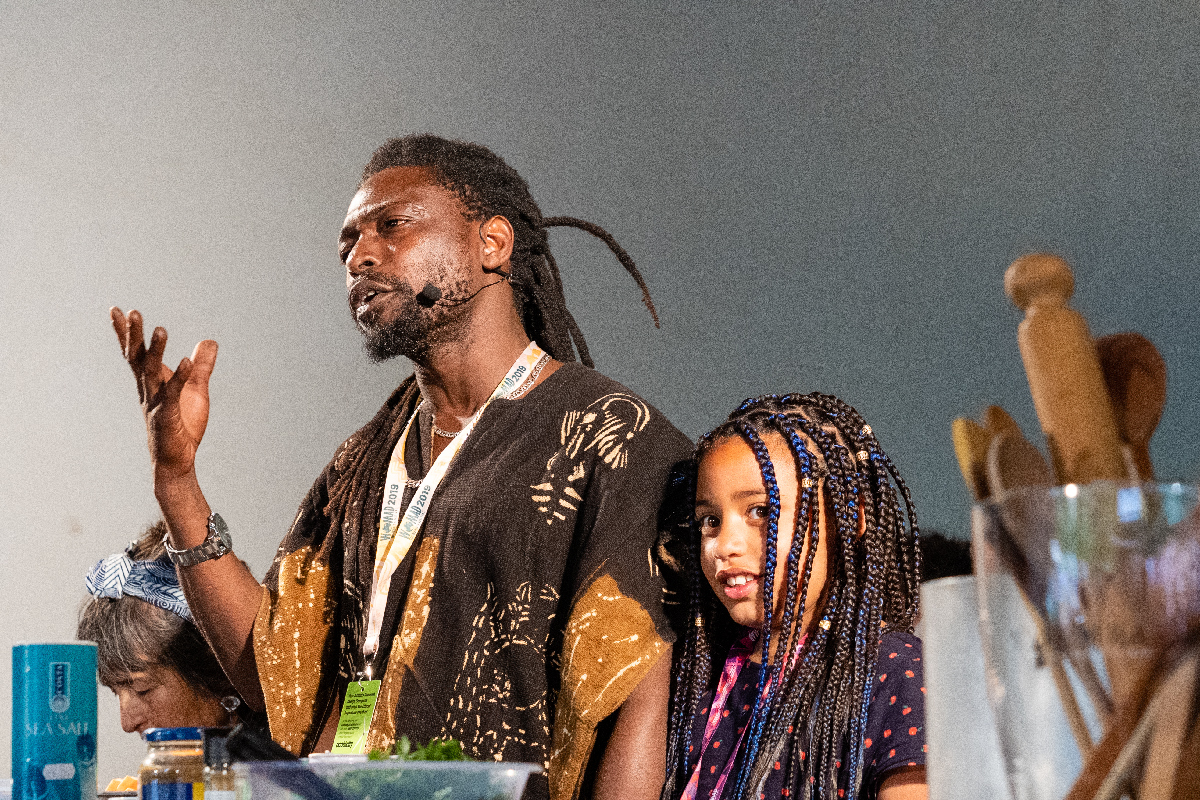 Les Amazones d'Afrique at Taste The World - 2016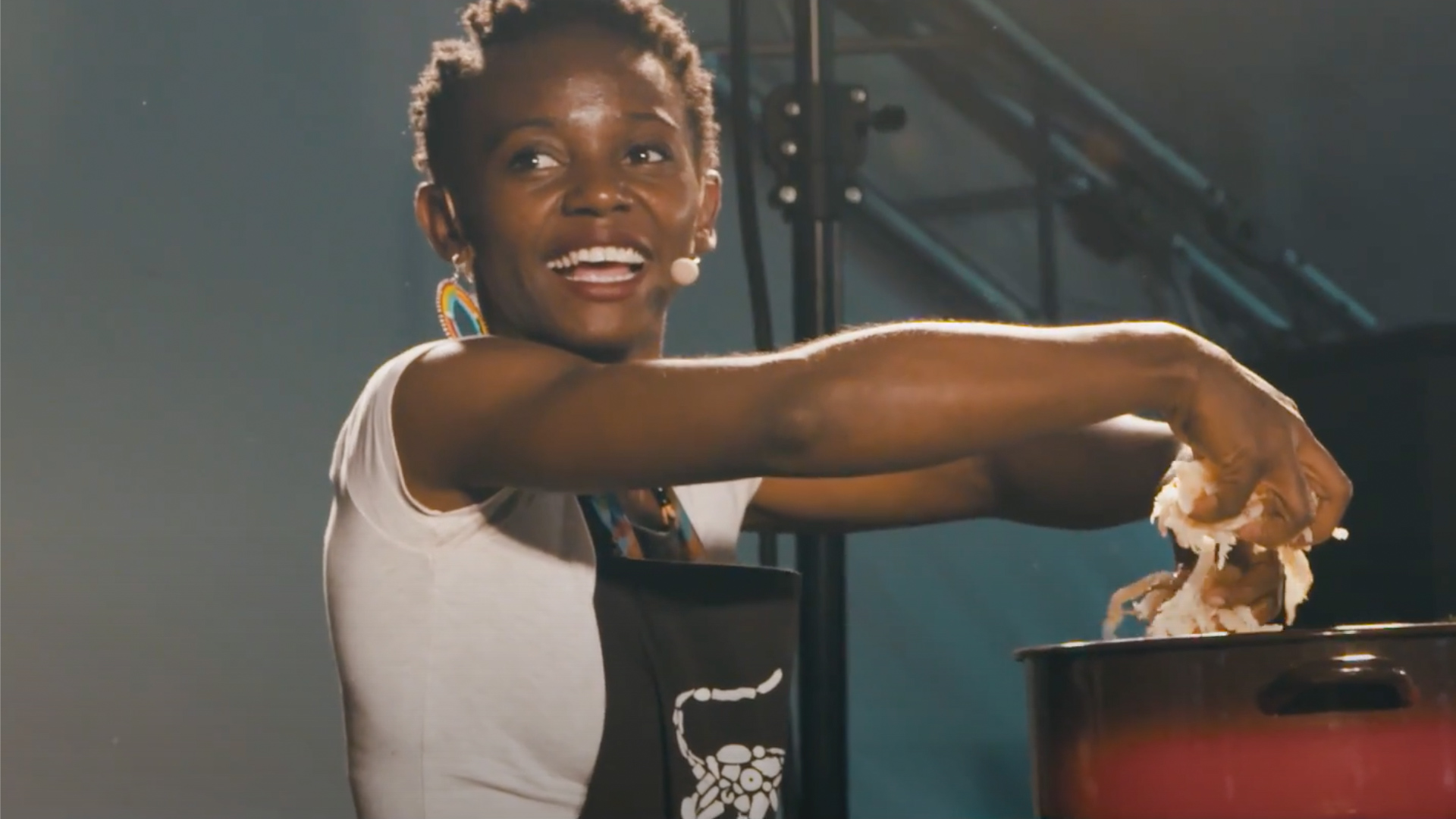 Take a look at Les Amazones d'Afrique cooking up some delights from their country whilst telling stories and playing music at WOMAD 2016.
JoJo Abot's Recipe from Taste The World 2019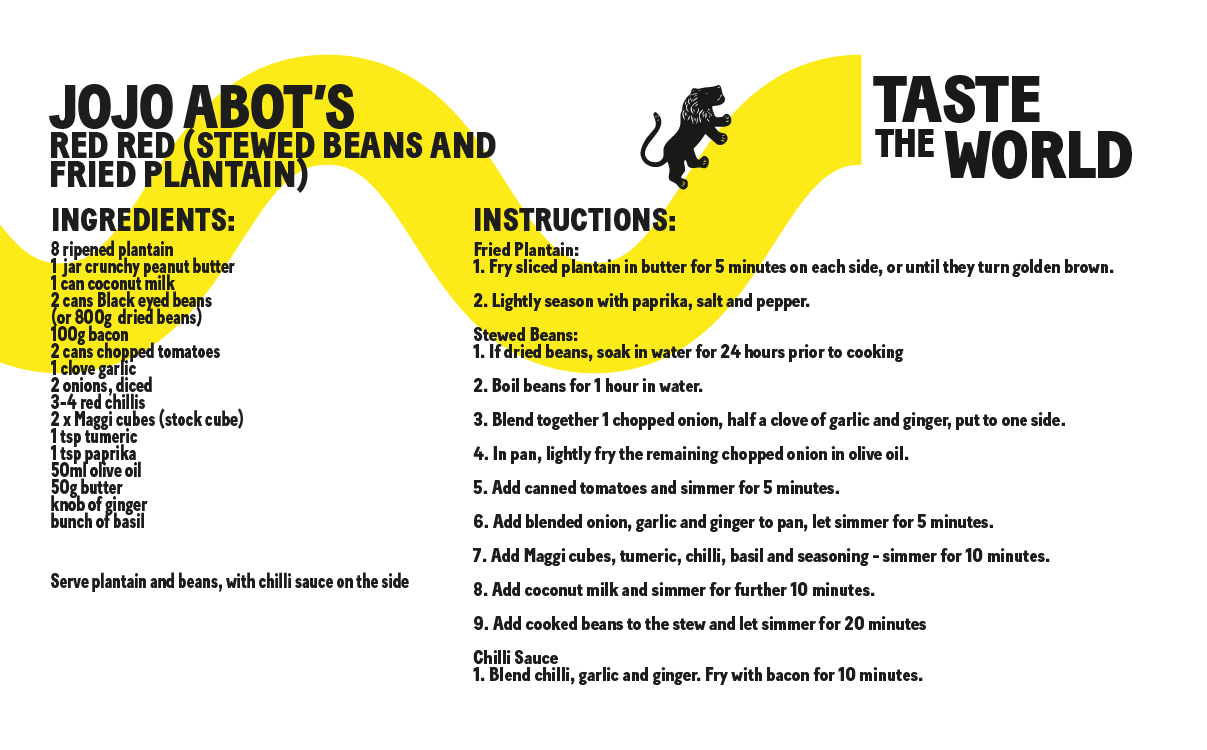 Red Red from Ghana (stewed beans and fried ripe plantains). Serves 6-8 people.
"Visually stunning Jojo and her fellow musicians brought a drama to the stage. A seriously spicy 'chilli hot', traditional Ghanaian dish of Red Red stew was served up with side dishes brimming over with vocals and dance. Sassy, smart and musically confident, Jojo's menu was nothing if not eclectic!"
Taste The World host, Roger De Wolf
Download Recipe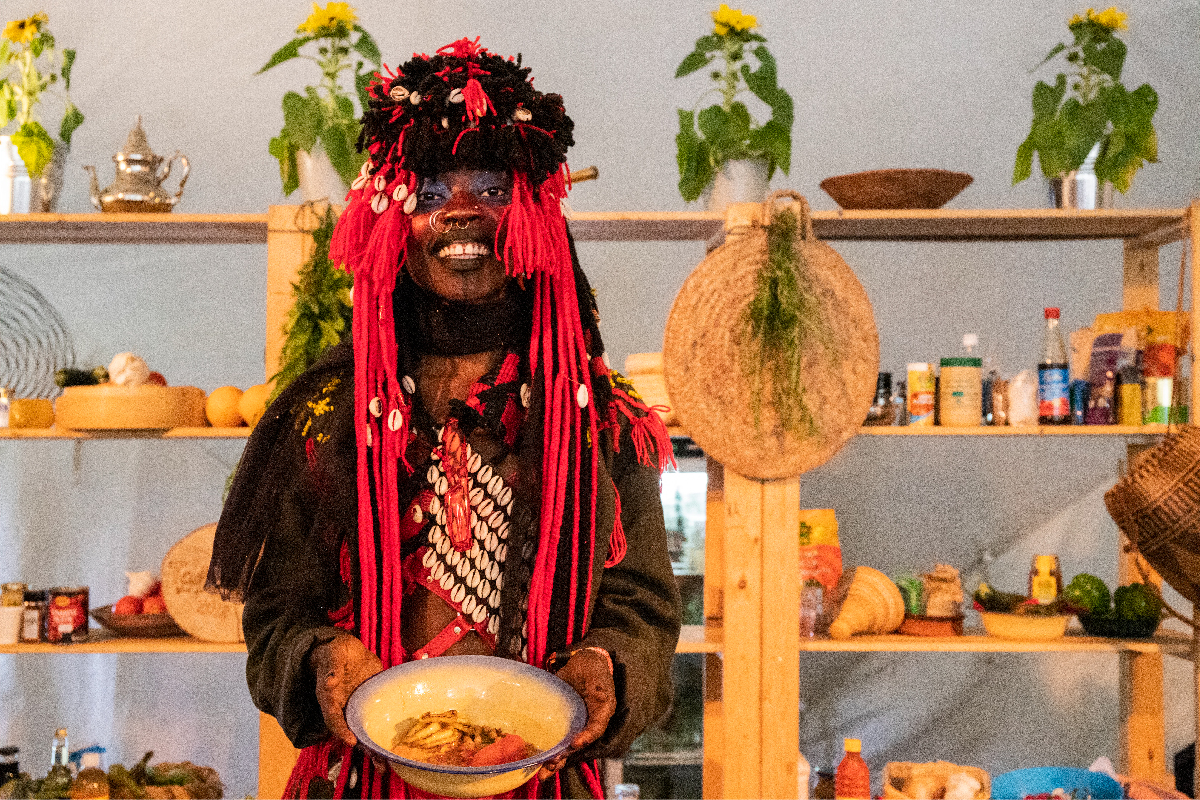 Shelia Dillon presents from the Taste the World stage at the WOMAD festival in Wiltshire. Musicians from Cote d'Ivoire, Egypt, Finland and Sicily, cook, play and chat.
First broadcast on BBC Radio 4 on 29/08/2010
FIND OUT MORE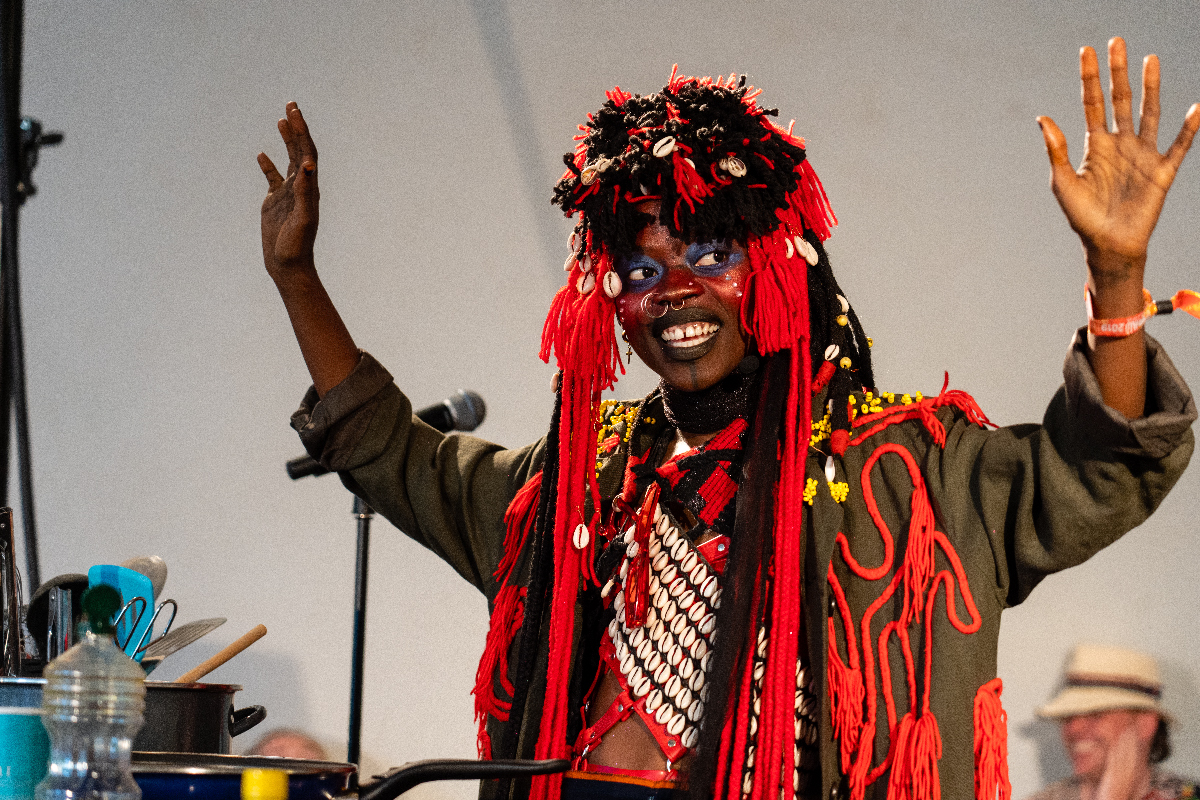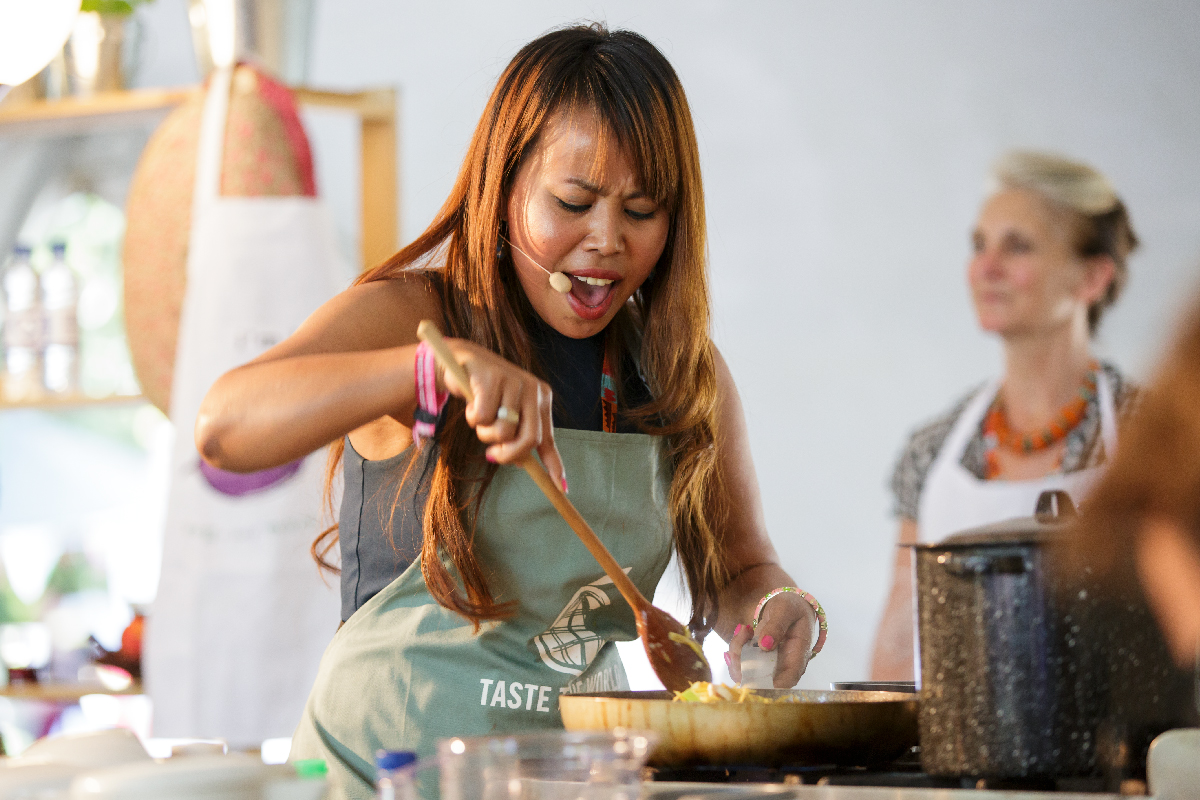 Speech Debelle's Recipe from Taste The World 2017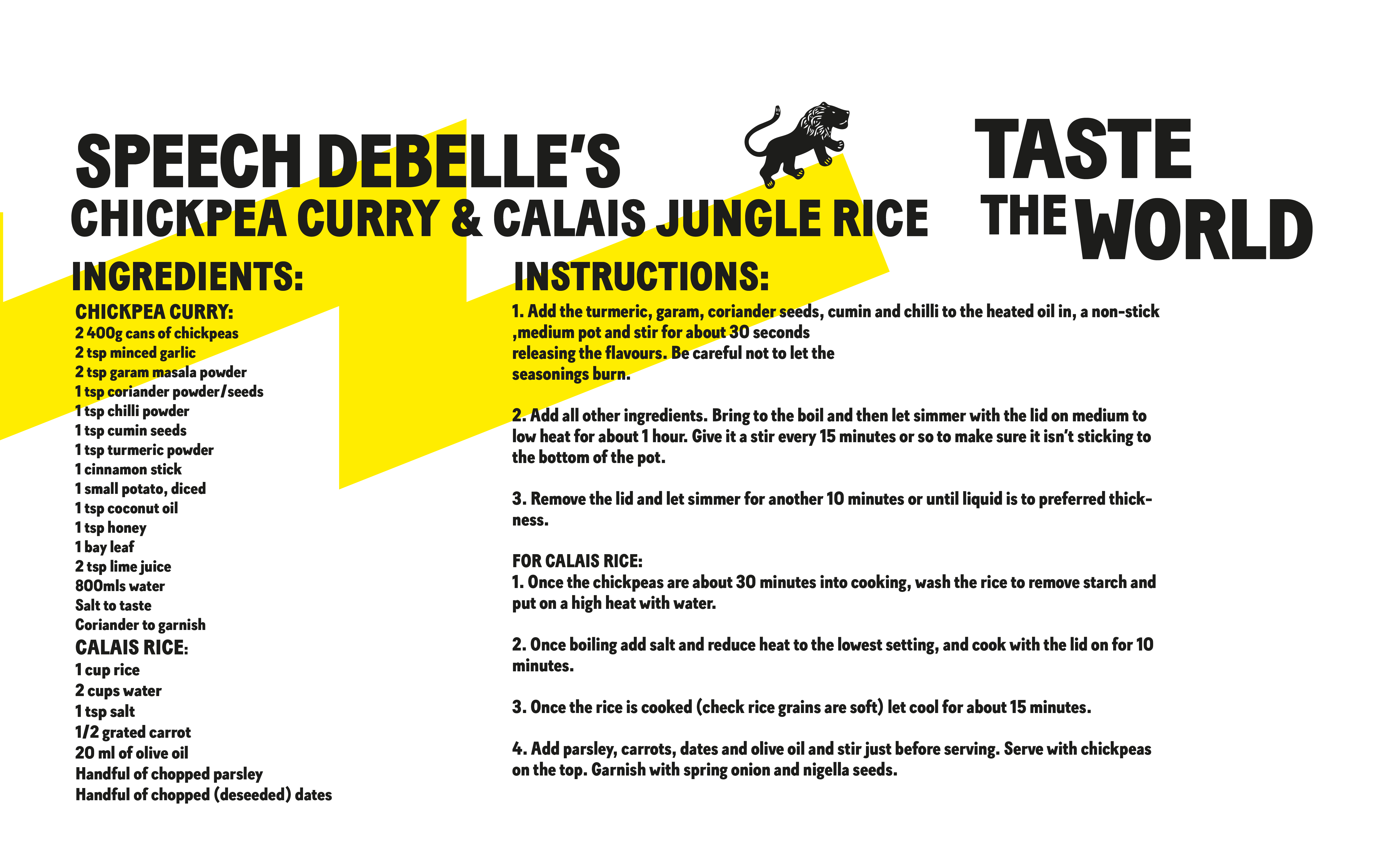 "What an astonishingly multi-talented woman; Mercury prizewinner, runner-up on Celebrity Masterchef, art-show curator, social issues campaigner, podcaster, author. Her digital cookbook threads food and music through with
personal development, healing, and philosophy; "Music and food are art – they heal and inspire…" "Eat right, treat people right and pay attention."
Taste The World host, Roger De Wolf
Download Recipe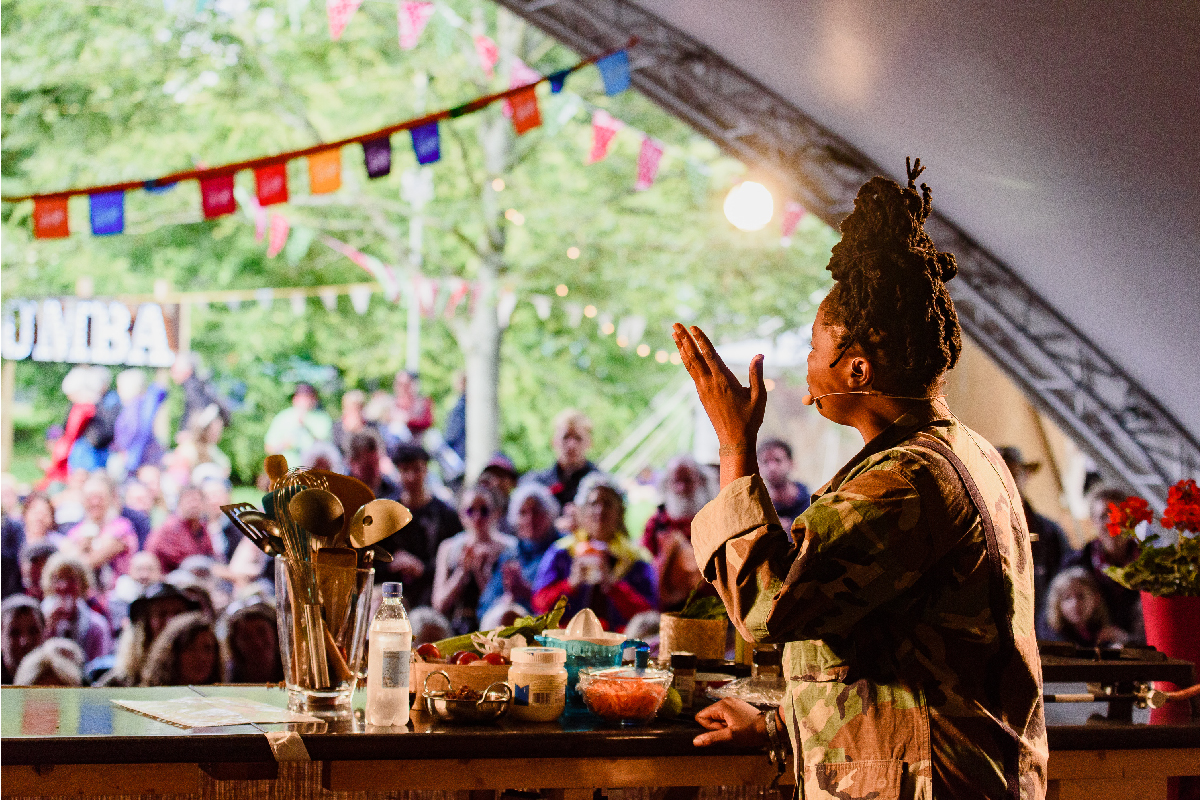 Katy Carr AT TASTE THE WORLD - 2013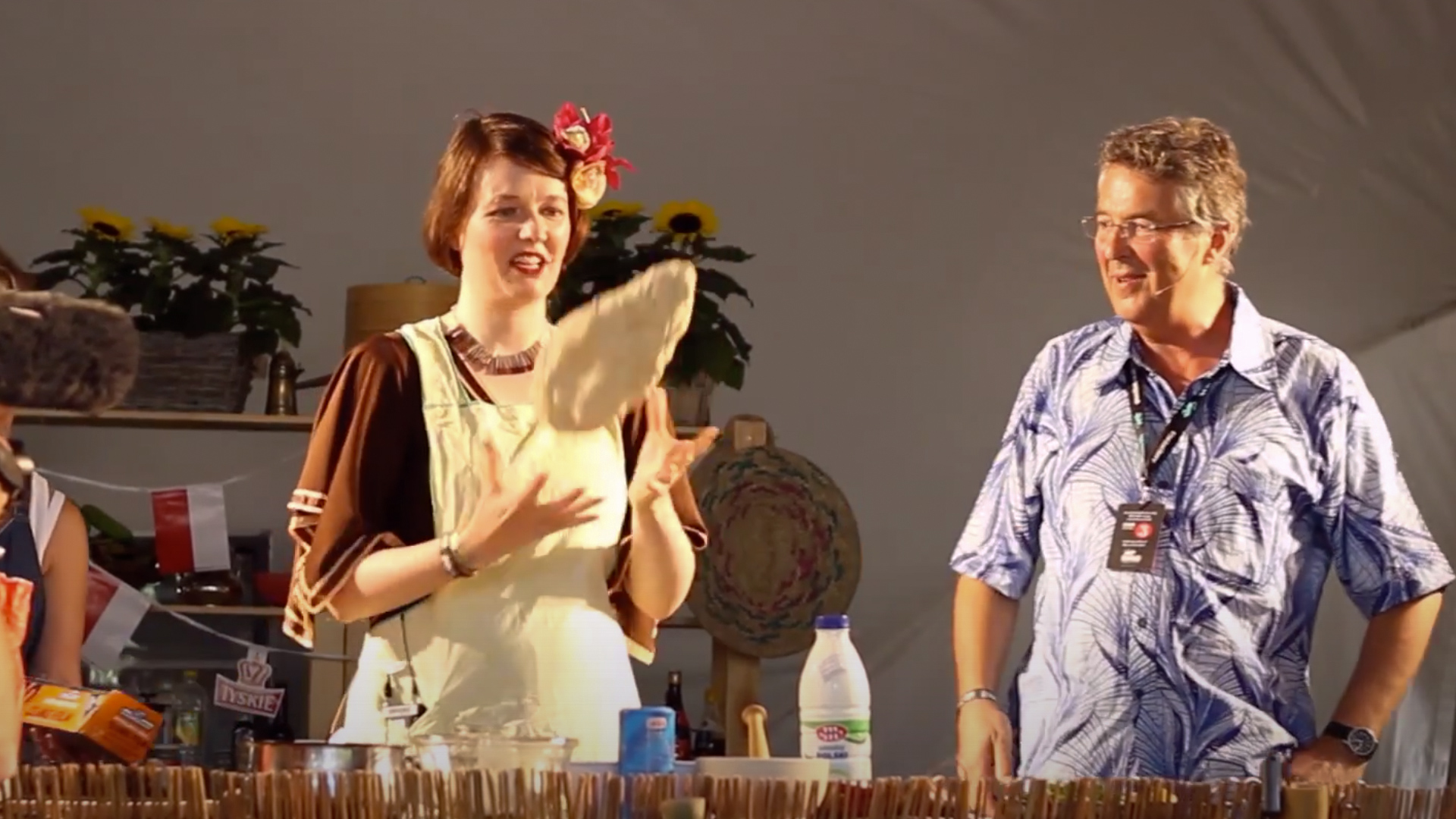 Watch as Katy Carr tackles traditional Polish cooking by making Pierogi Ruskie, and serves Polish gherkins on the Taste the World stage in 2013. She talks about her babcia, her Polish family from the Beskidy mountains, and how her grandparents survived the war.
Las Cafeteras Recipe from Taste The World 2017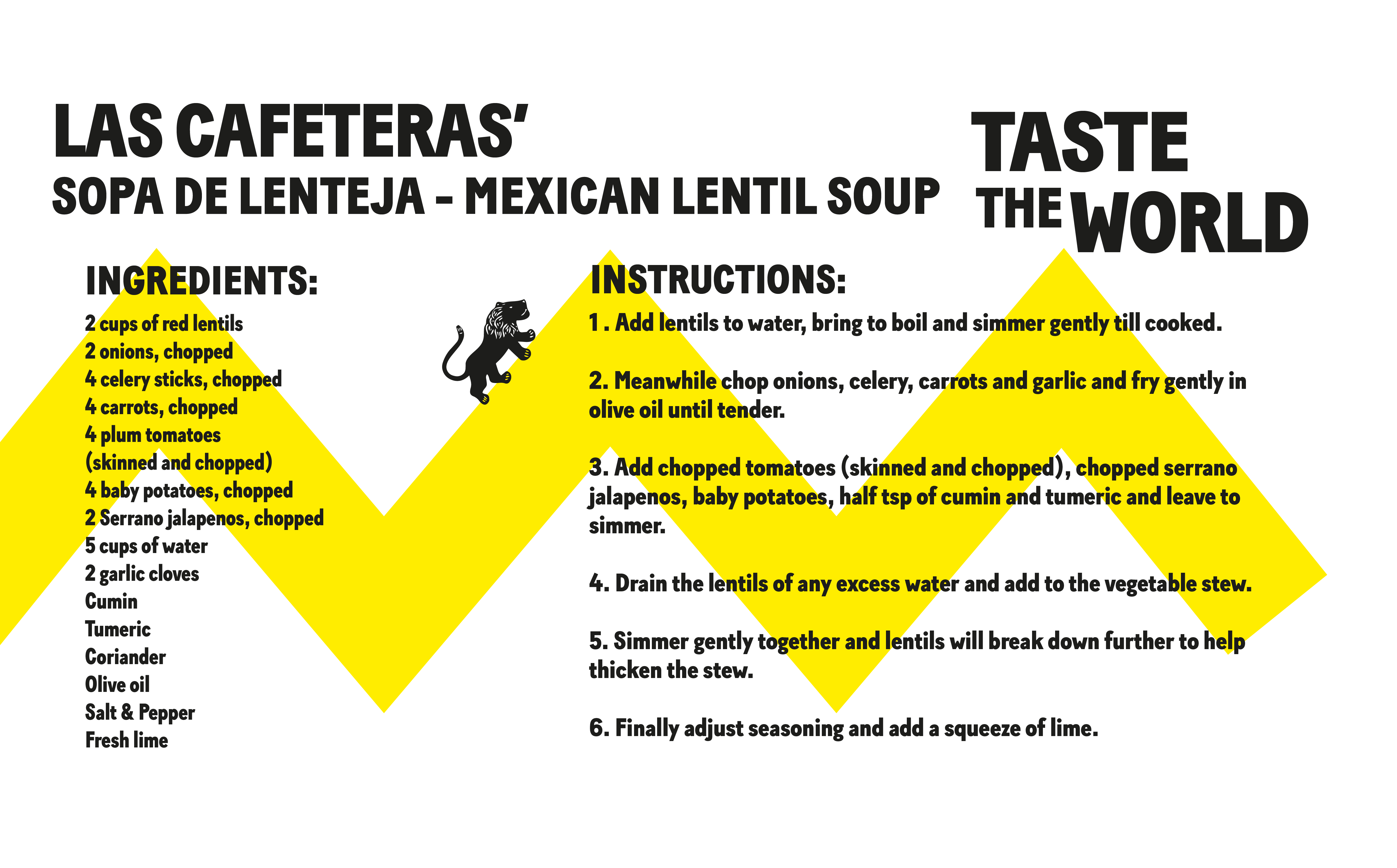 "Wow, what a band; the musicians, music and the food were zingy, engaging, charming, colourful and close to the street. Socially engaged, passionate vegans but without a trace of "worthiness". Las Cafeteras demonstrated their commitment to the struggle for peace, justice and equality but showed there was a good time to be had along the way."
Taste The World host, Roger De Wolf
Download Recipe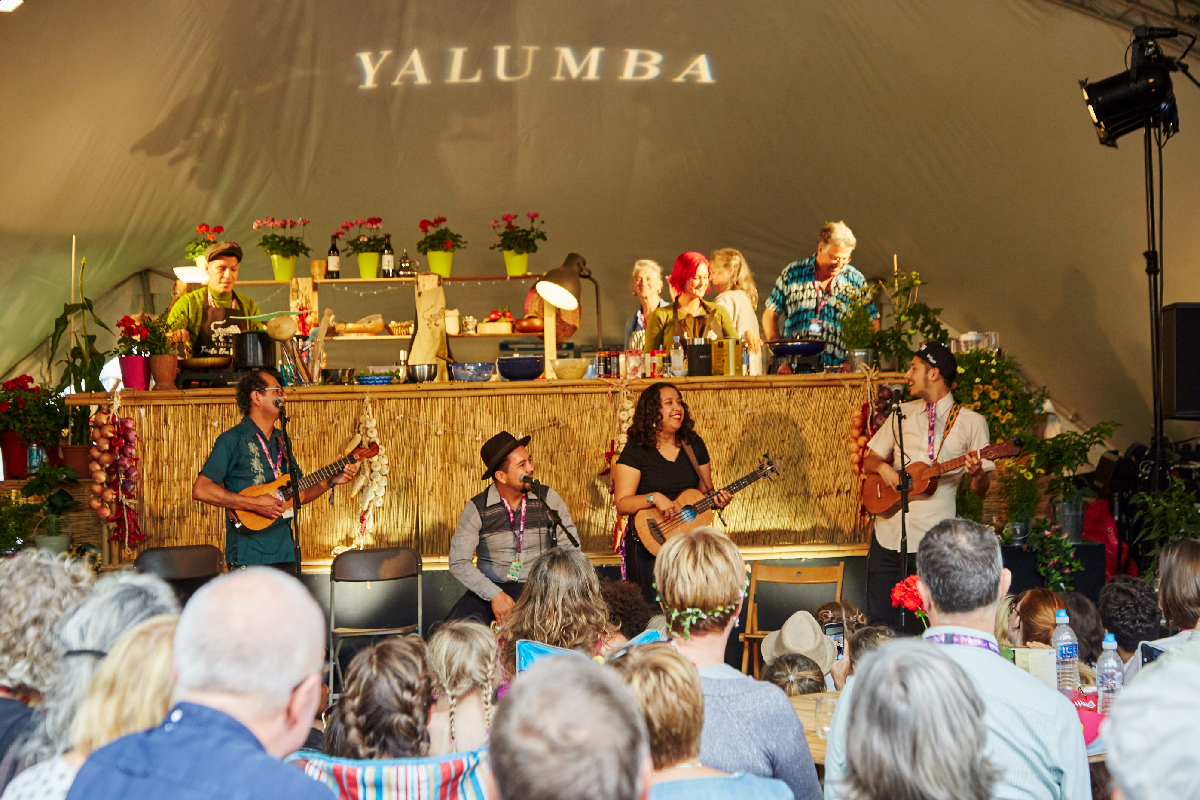 A World Stage for Food and Music: How cooks from 12 countries gathered to share food and music on stage at WOMAD. Presented by Sheila Dillon.
Broadcast on BBC Radio 4 11/08/2013
FIND OUT MORE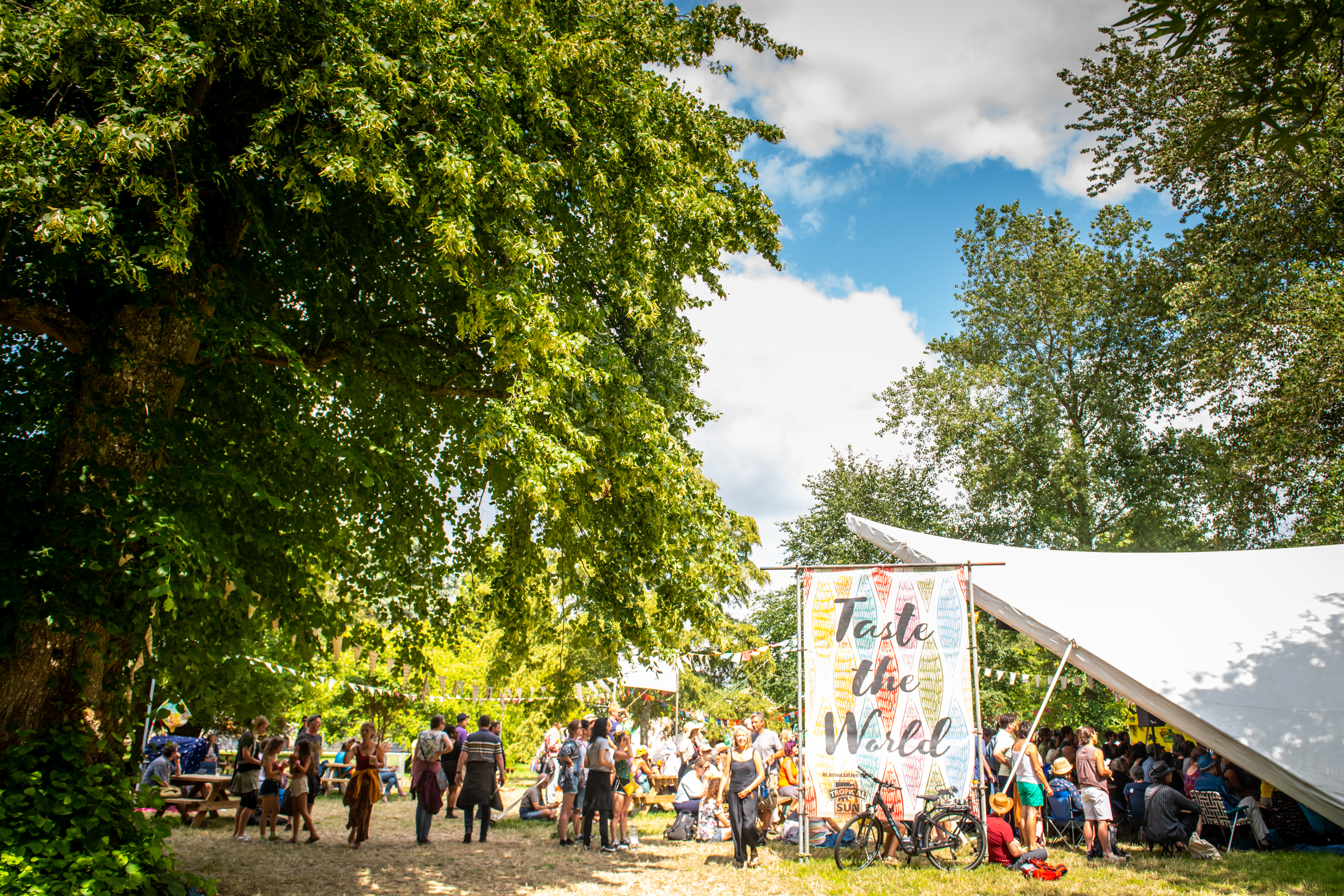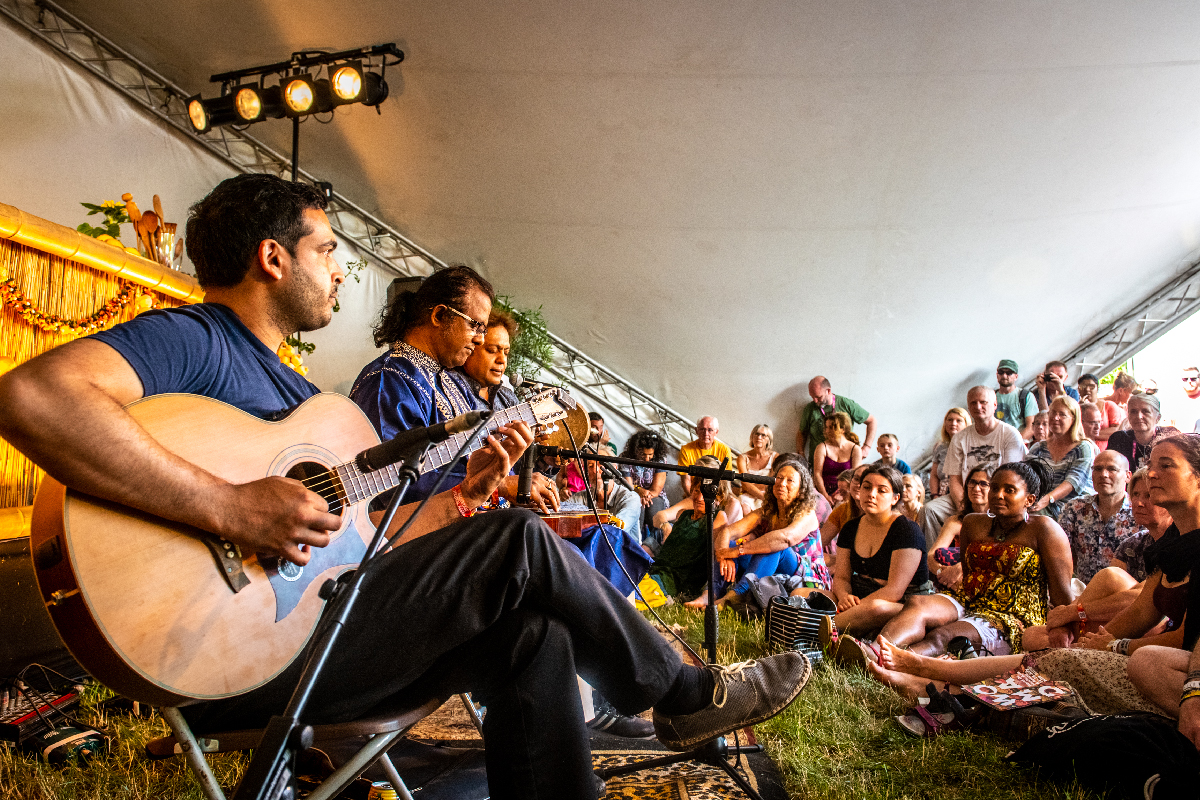 Cullen Skink WITH Rura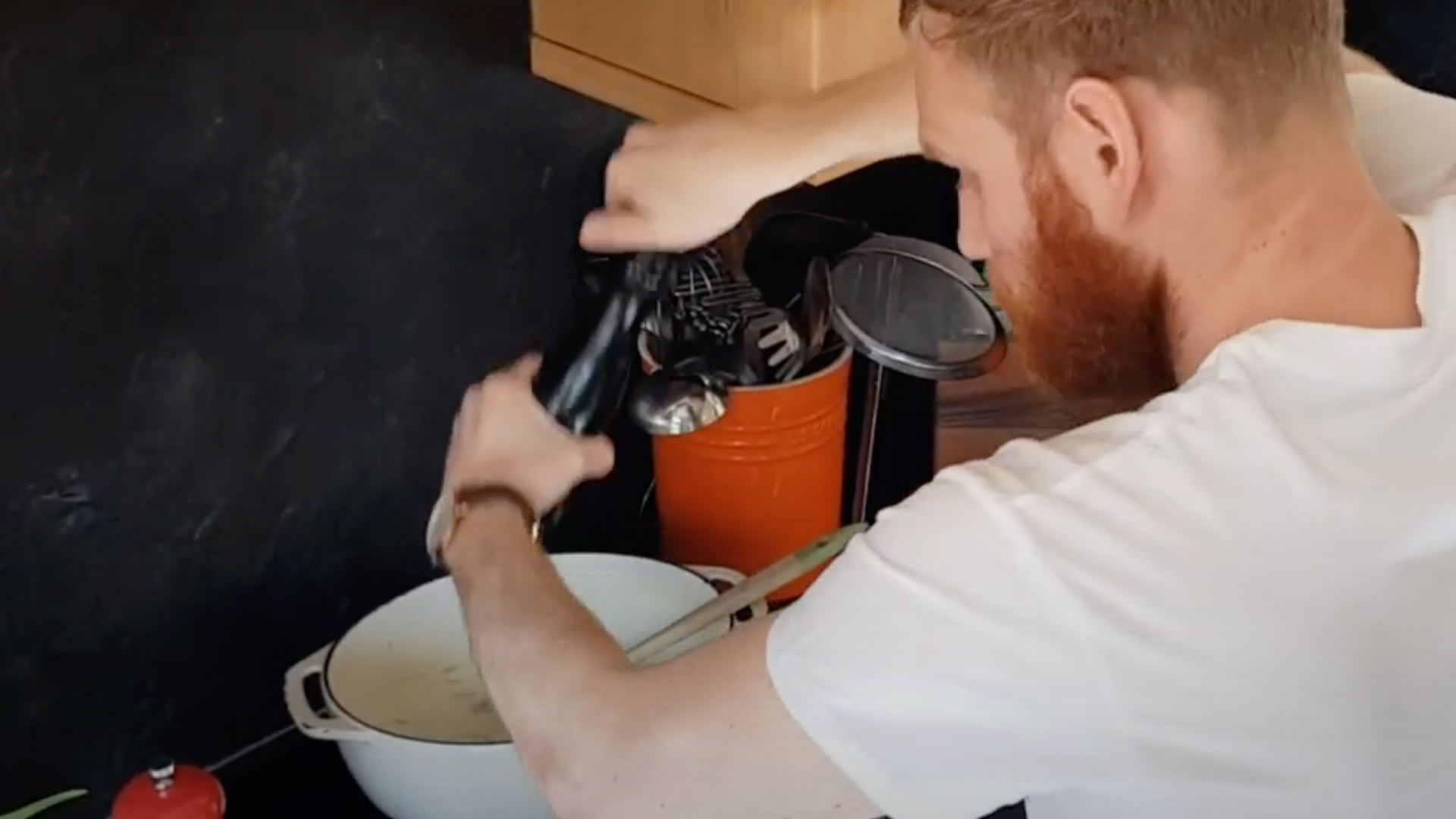 Rura's take on Taste The World during lockdown! Fiddle player Jack Smedley hails from a small town in the North-East of Scotland called Cullen. Cullen Skink is a soup made with fish and milk – try it yourself with the recipe below.
Rura's Cullin Skink, Mince & Tatties recipe from Taste The World 2019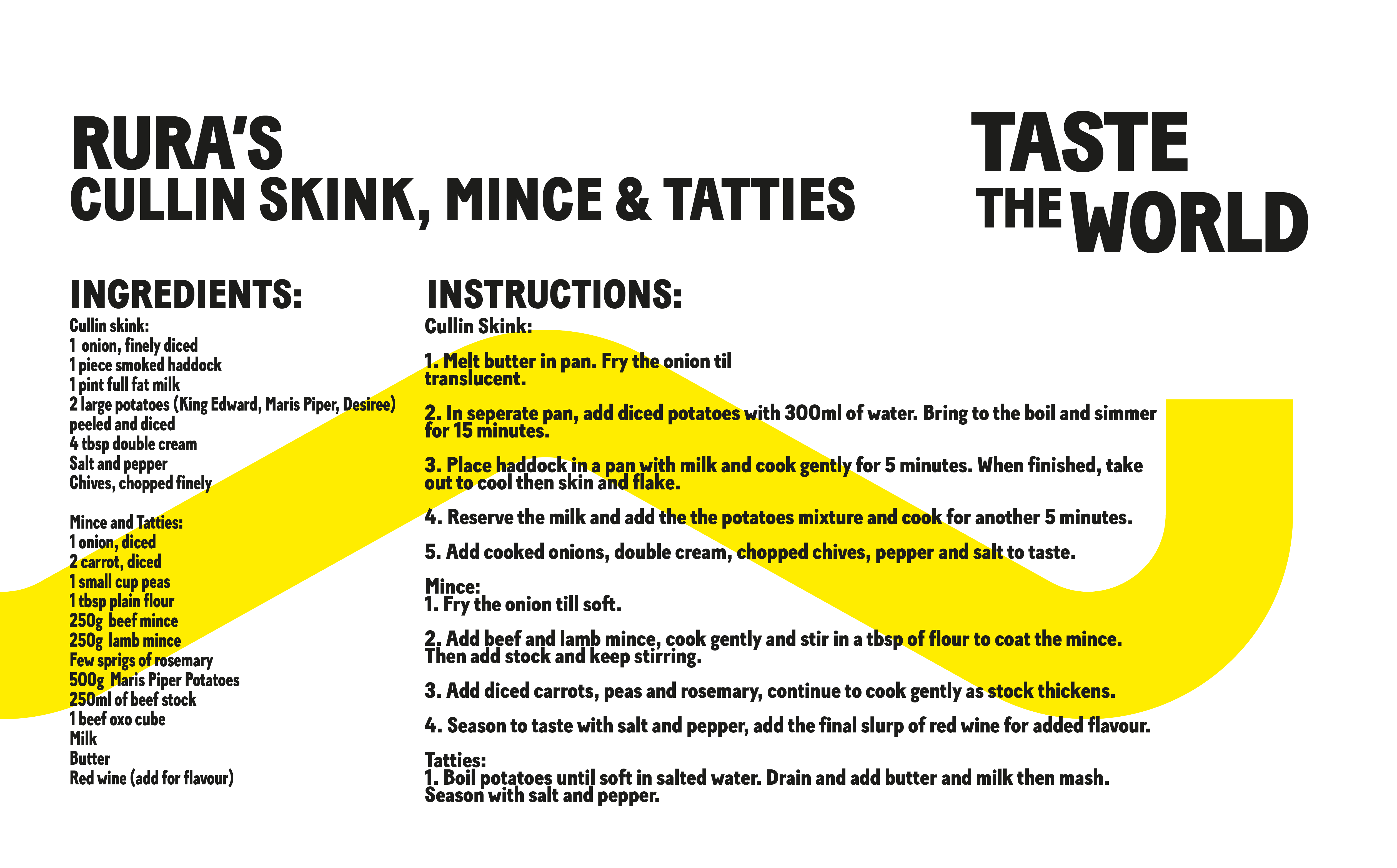 "Serious master musicians and a whole lot of fun. They made mince and tatties, the bland comfort food of home. They wowed the audience by bringing them a litre of Jura malt whisky, with 3 conditions; 'No pouring' (to be drunk from the bottle), 'No backwash', and "You must drink to the ill health of the Prime Minister…"
Taste The World host, Roger De Wolf
Download Recipe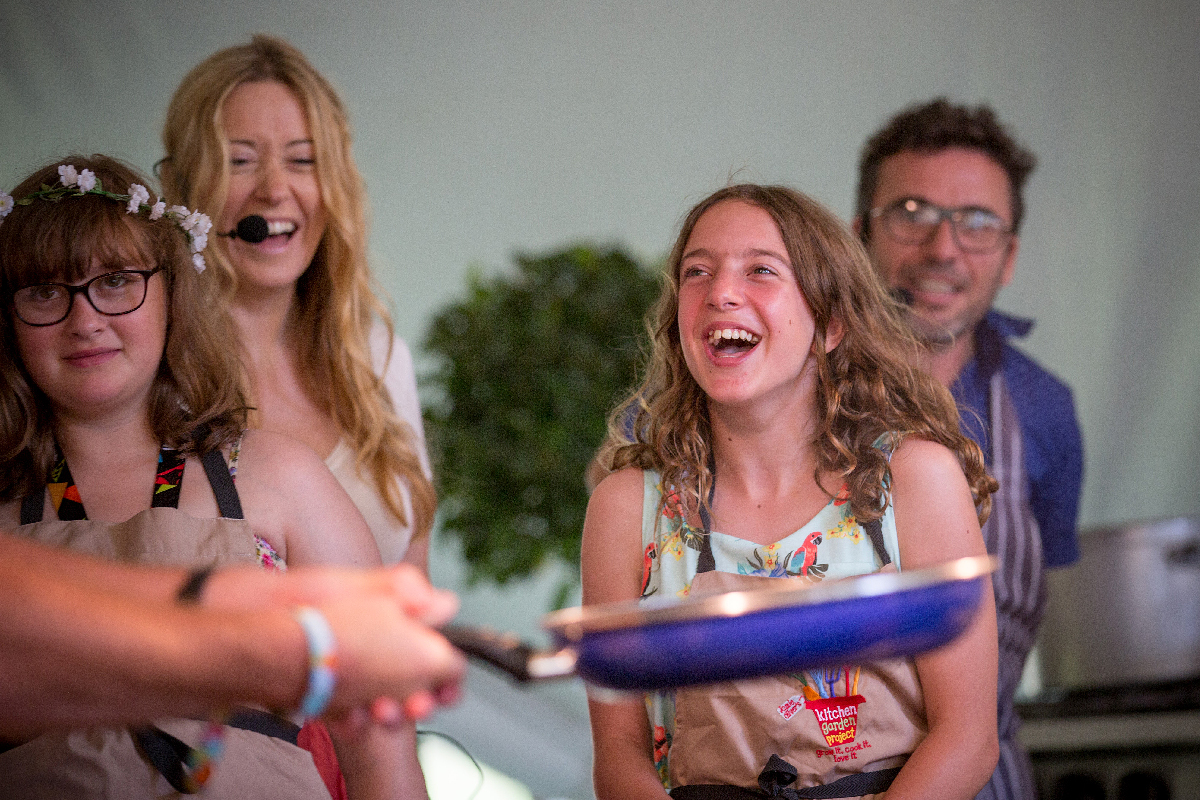 Vesevo's Recipe from Taste The World 2017
A warming, comforting soup – something to share with friends with a glass of deep red wine round the kitchen table. Serves 4
"Their music is earthy, but delicate and intense; as was their cooking and conversation. I can't remember a band having so many passionate good-humoured arguments about ingredients and quantities. When we got home we cooked their pasta e fagioli and sent them photos of us arguing – they were delighted!"
Taste The World Host, Roger De Wolf
Download Files
TASTE THE WORLD HIGHLIGHTS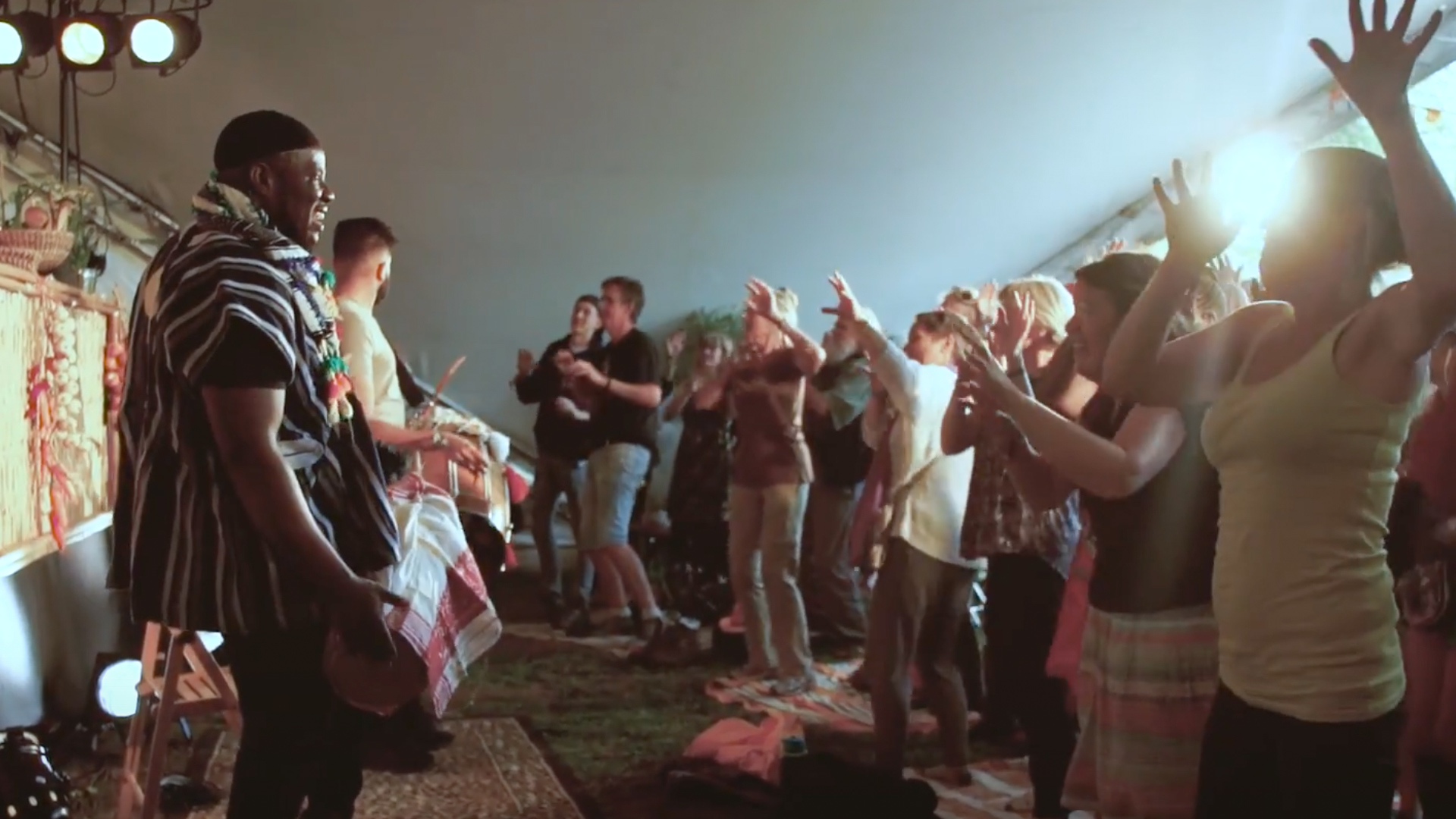 Taste The World will return to WOMAD 2021 at Charlton Park from 22-25 July 2021.