Usually you'd be in the 'All Singing All Dancing' and 'World Rhythms' tents learning all sorts of new skills. The location might be different this year, but there's nothing to stop you learning beatboxing, guitar, Bahian pandeiro, or drumming, and to get you moving, a choice of Samba, Ghanian and Jamaican dancing.
The Beatbox Collective presents 'The Beatbox Experience'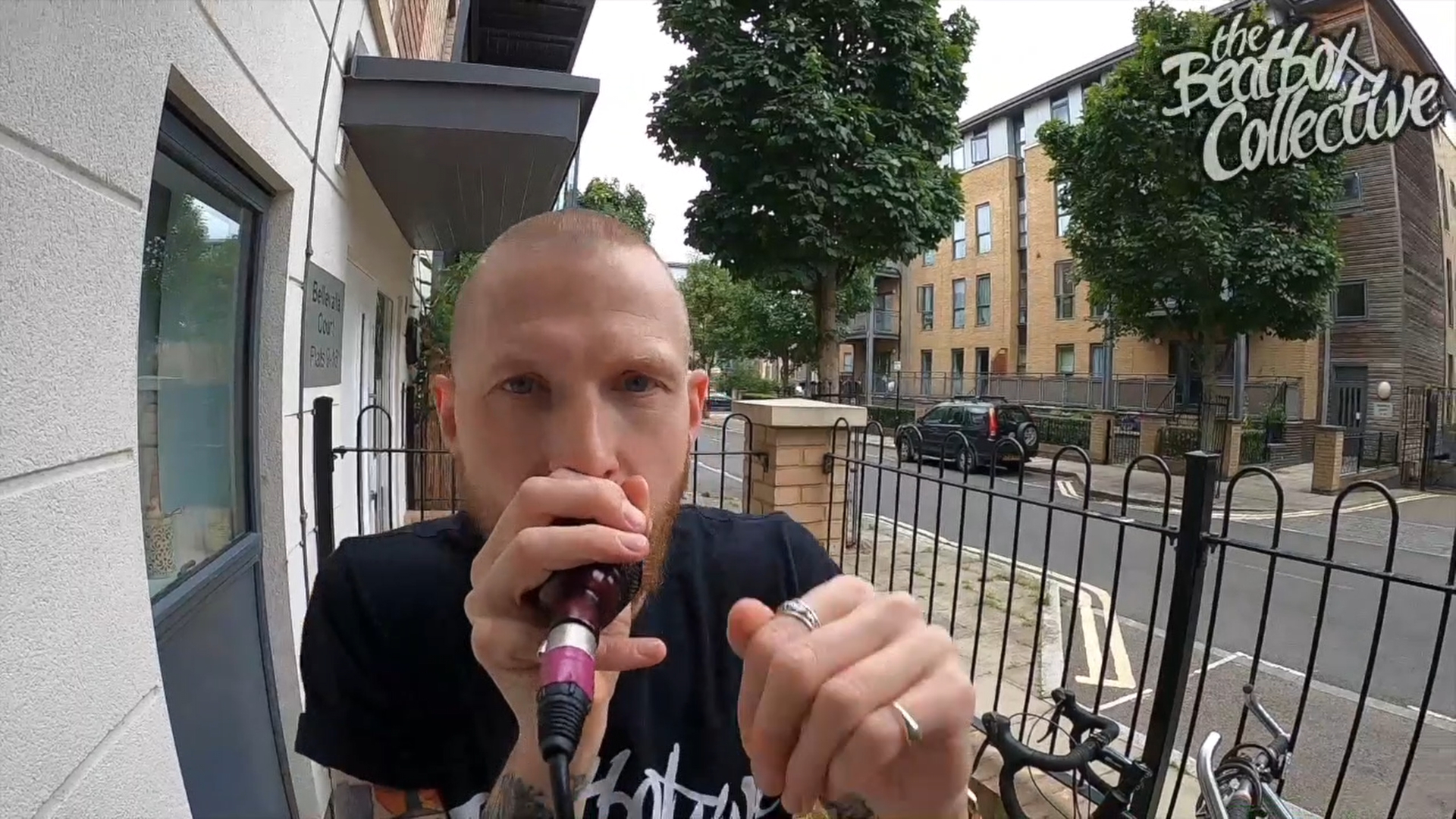 The 2015 Beatboxing World Champions, The Beatbox Collective, always have the workshop tent bursting with people and some of the most weird, wild and wonderful sounds you will ever hear.
The Beatbox Collective have kindly put together an online session just for you.
The video starts with exclusive performances to give you an insight into the world of beatboxing. The workshop comes later when you're taught by the best as they guide you to make those incredible sounds yourself.
Open to all ages and abilities.
FIND OUT MORE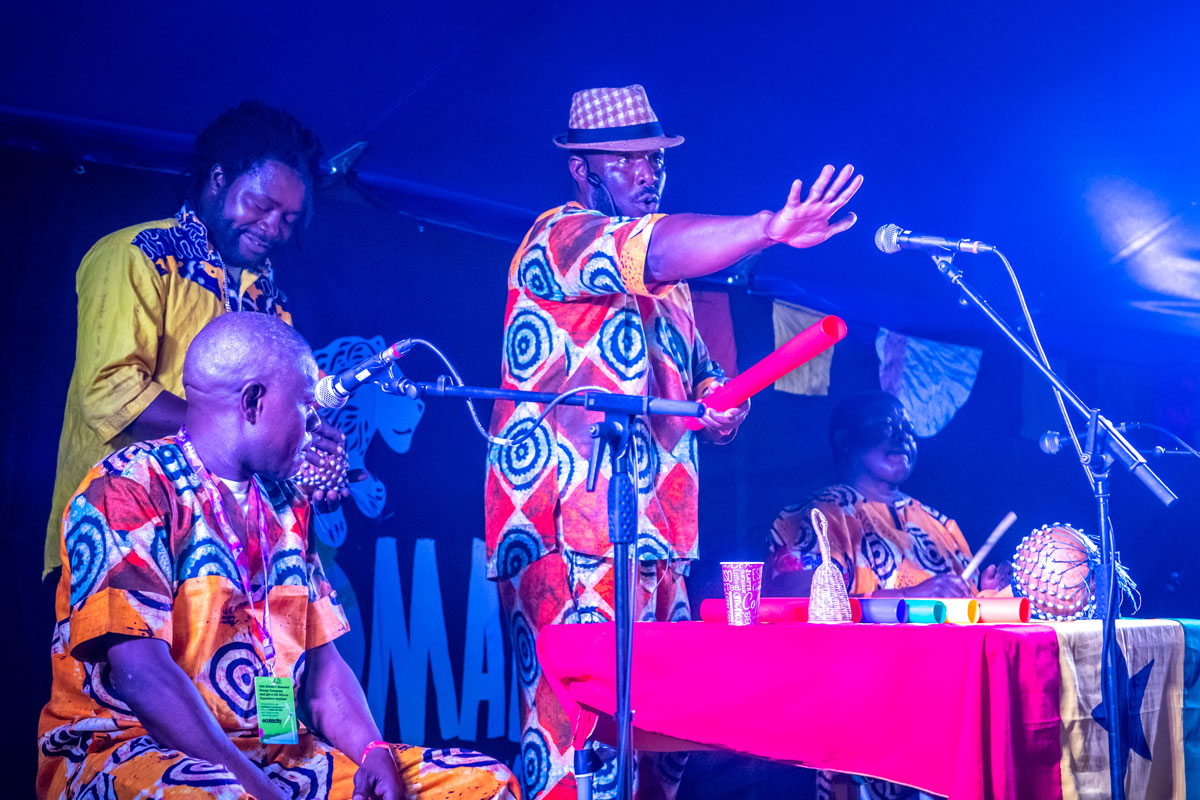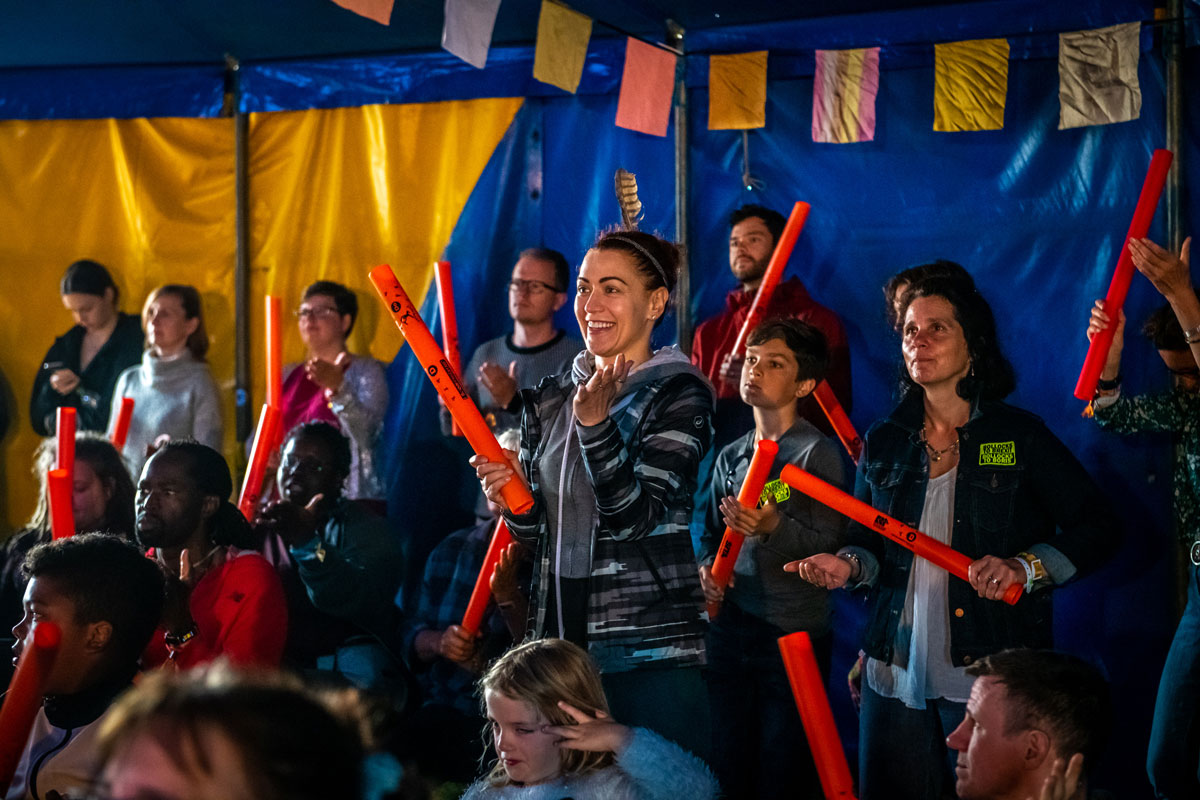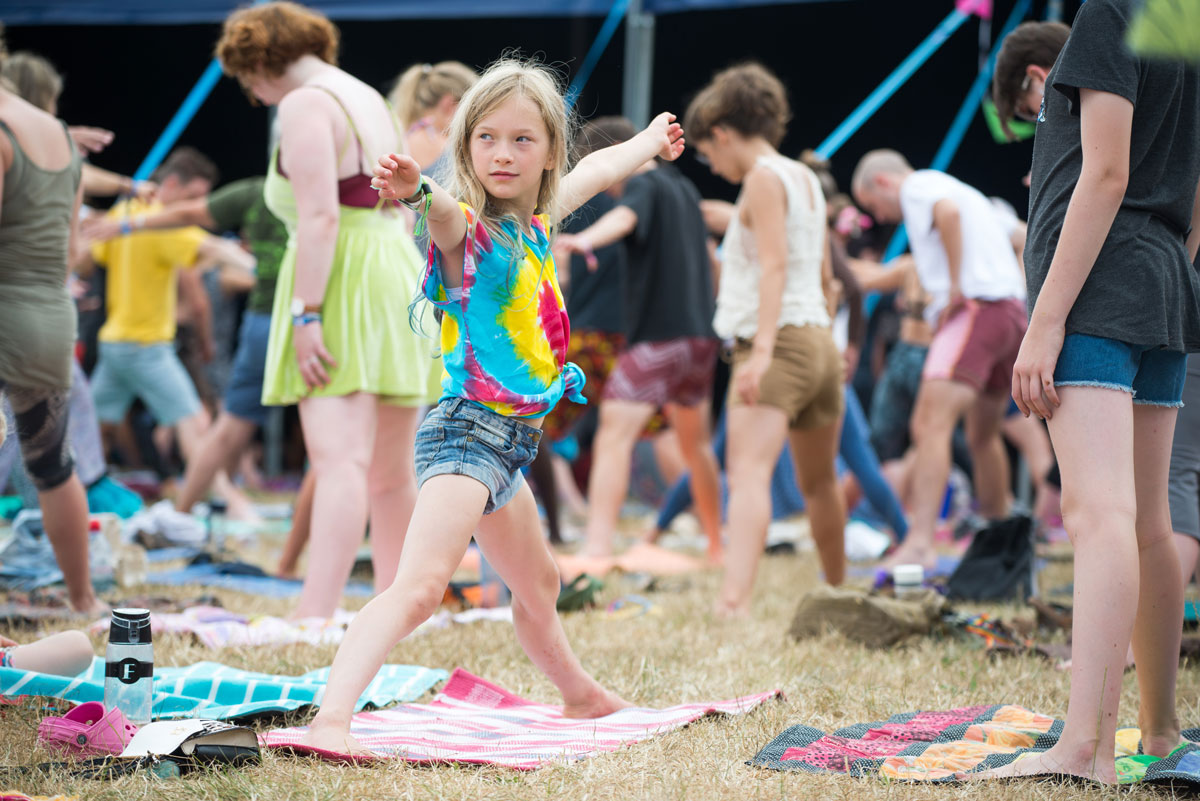 One Drum – Ghanaian Dance Workshop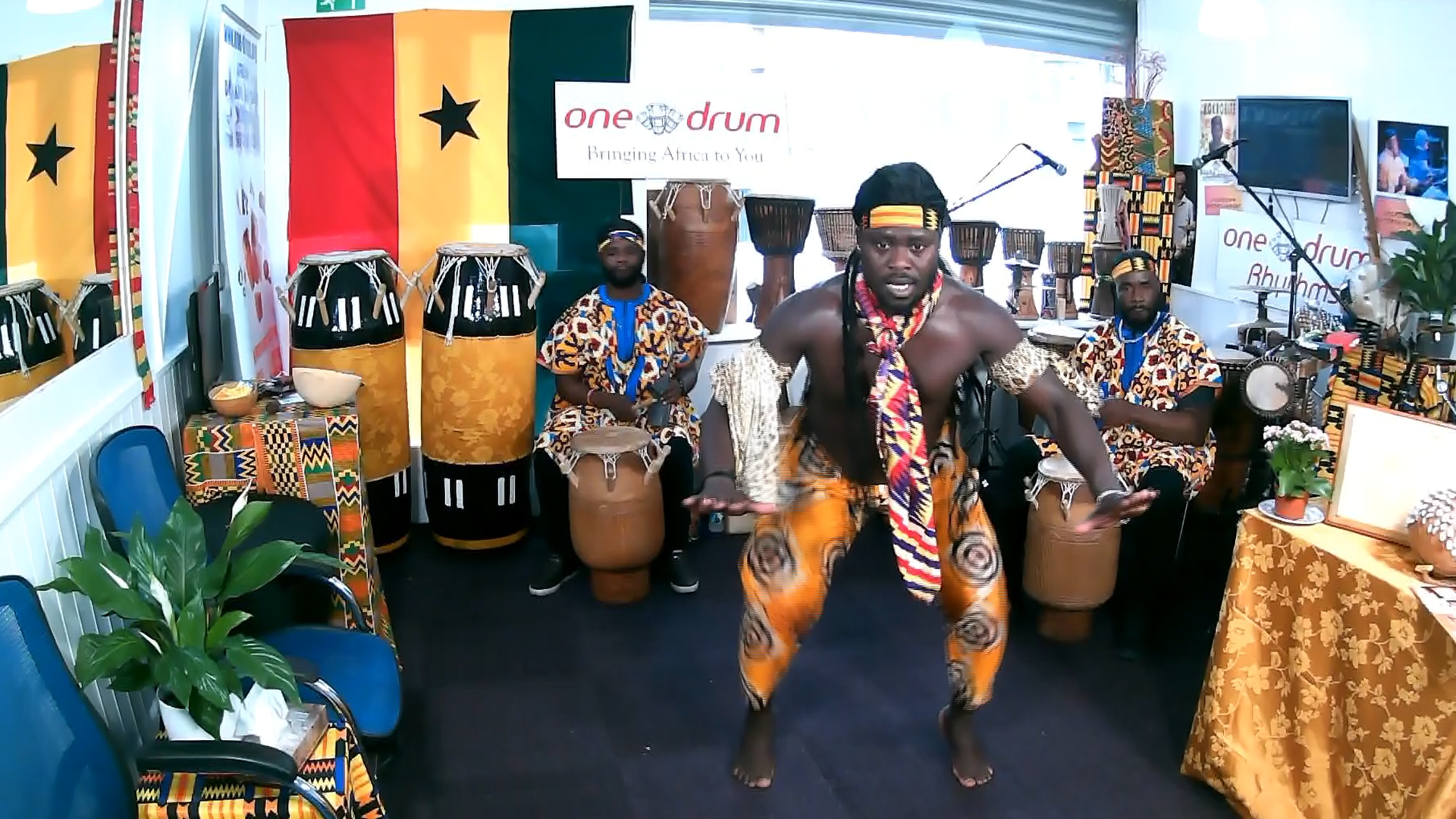 One Drum are going to whisk you away to Ghana for some high energy dance. Fume-Fume is a traditional dance of the Ga tribe of the Greater Accra region. This dance was actually created by the master drummer Mustapha Tettey Addy in the 1960's and is now performed at celebrations all over the world. Dancer Yaw Cofie and accompanying drummers Nii Teiko Tago and Abass Dodoo will take you through your paces.
Selva Romero - Samba Dance Workshop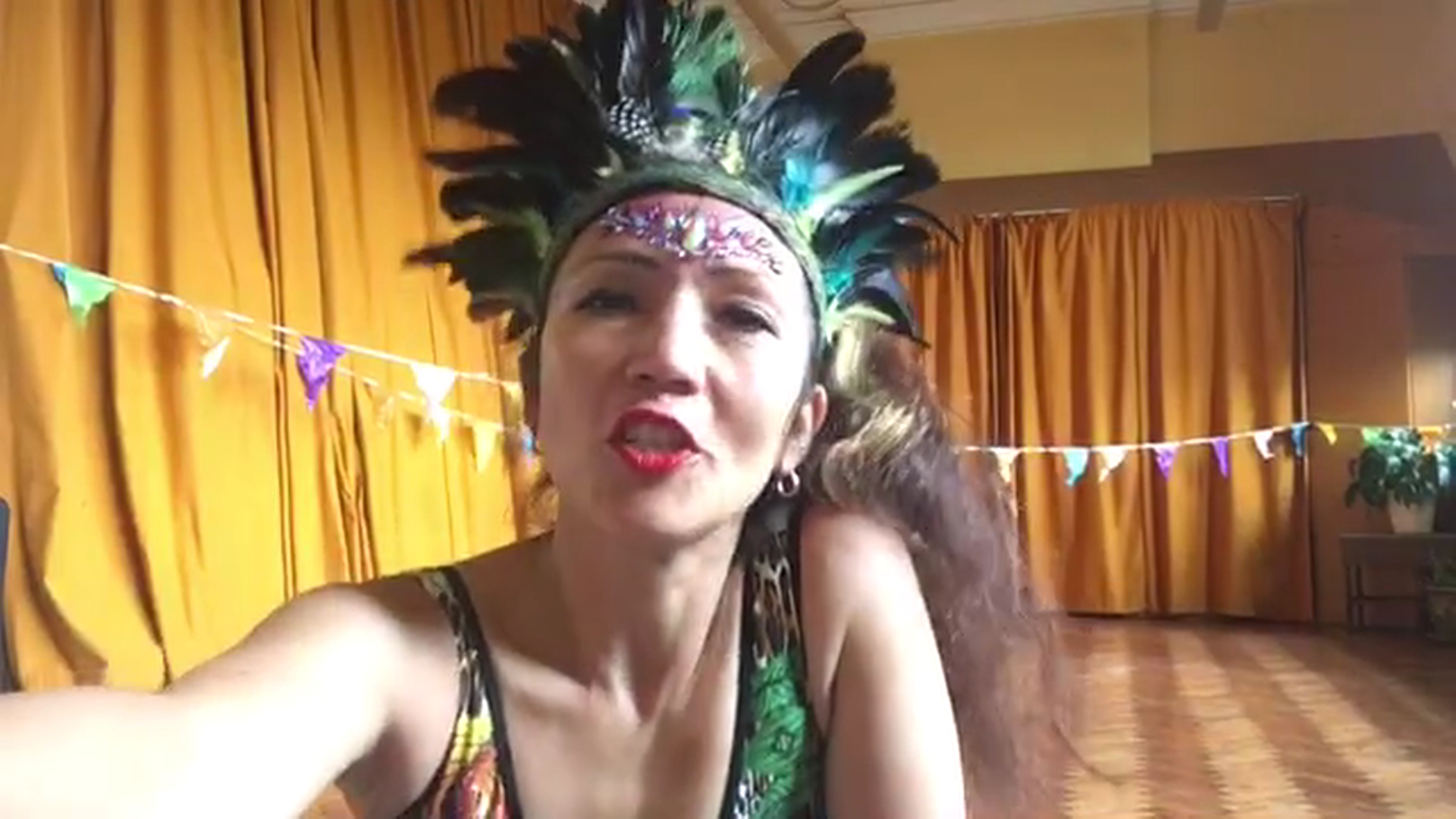 You will be at the head of the WOMAD procession next year, dancing the Samba with Selva, after mastering the steps in this fun and easy to follow video for all the family.
Put the headdress that you've just made over in the World of Children on, and you've got the outfit sorted too!
FOLLOW SELVA
Yoga with Ecotricity's Pav & Olga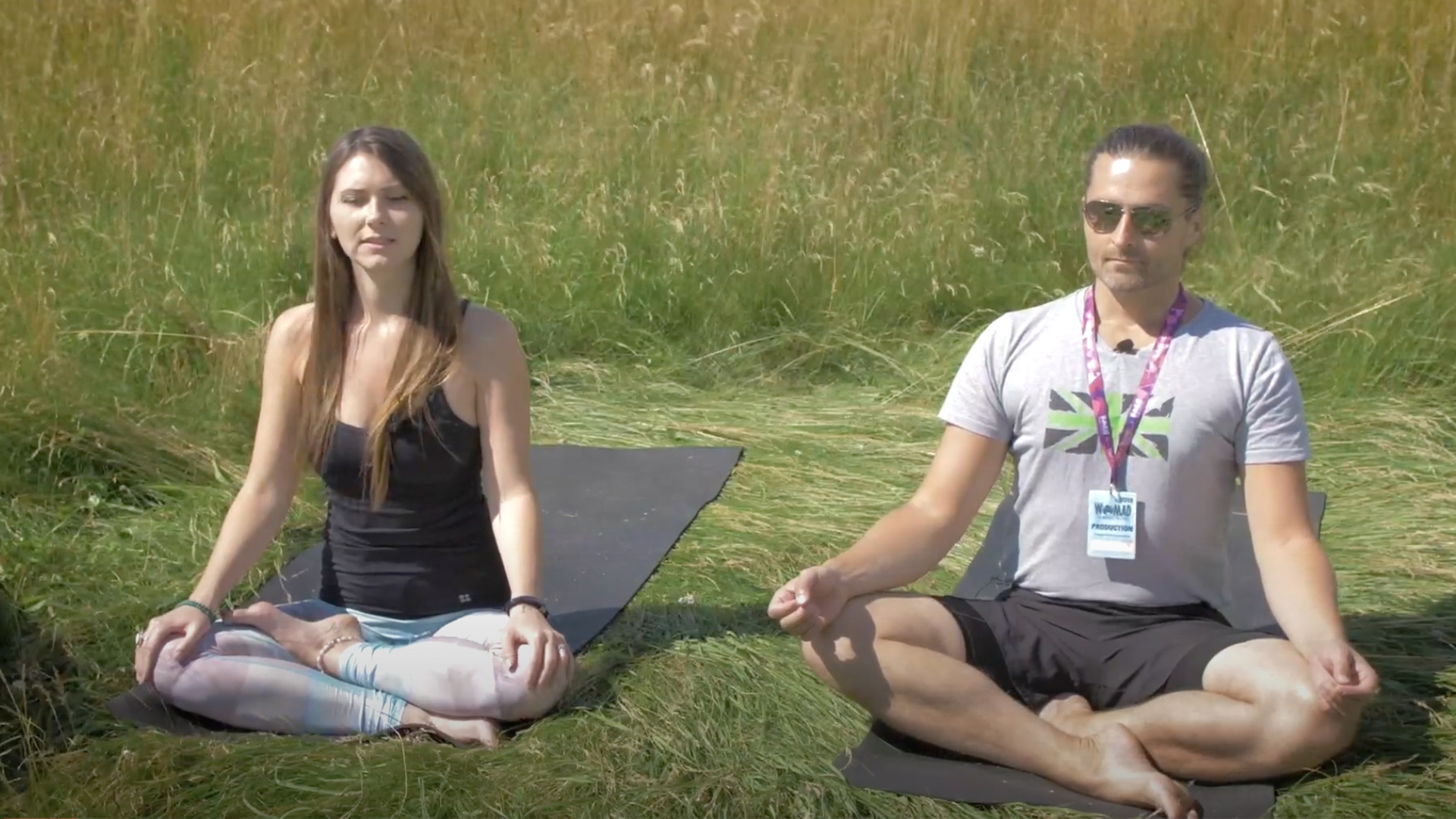 Enjoy a Yoga session with Ecotricity's Pav & Olga. Just close your eyes and imagine you're in the leafy arboretum at WOMAD…
Mariana Pinho - Brazilian Dance Playlist
Justin Adams - Guitar Workshop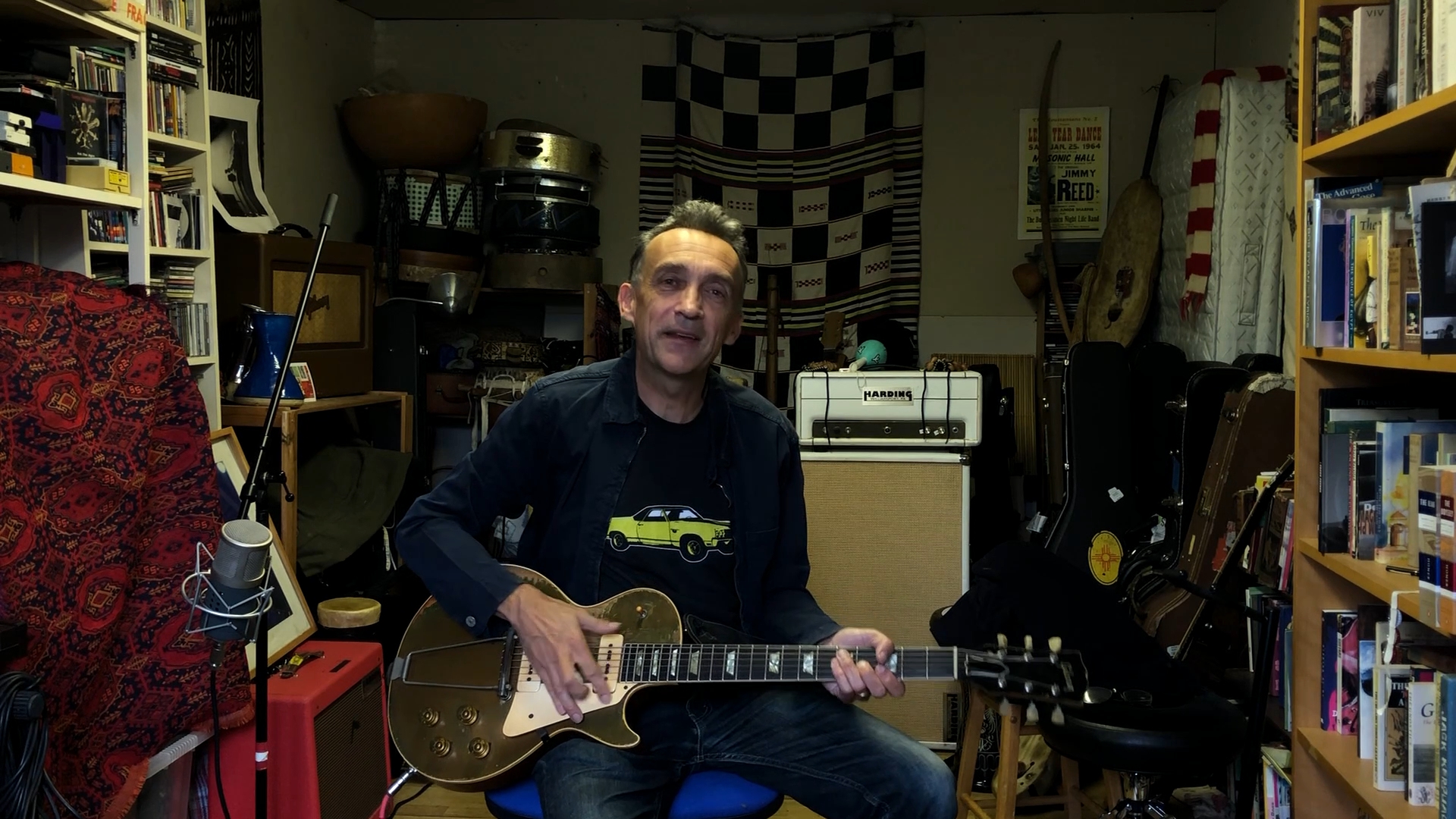 Justin first played WOMAD more than 30 years ago with Jah Wobble's Invaders of the Heart, and he has been a regular performer since then, guesting with Canzoniere Grecanico Salentino last year, with memorable shows with Robert Plant, Juldeh Camara and many more in the years between. As producer for Tinariwen, Rachid Taha and Terakaft, he has worked on the borders between North African trance and Rock and Roll. In this workshop he reveals some rhythmic insights from his home studio.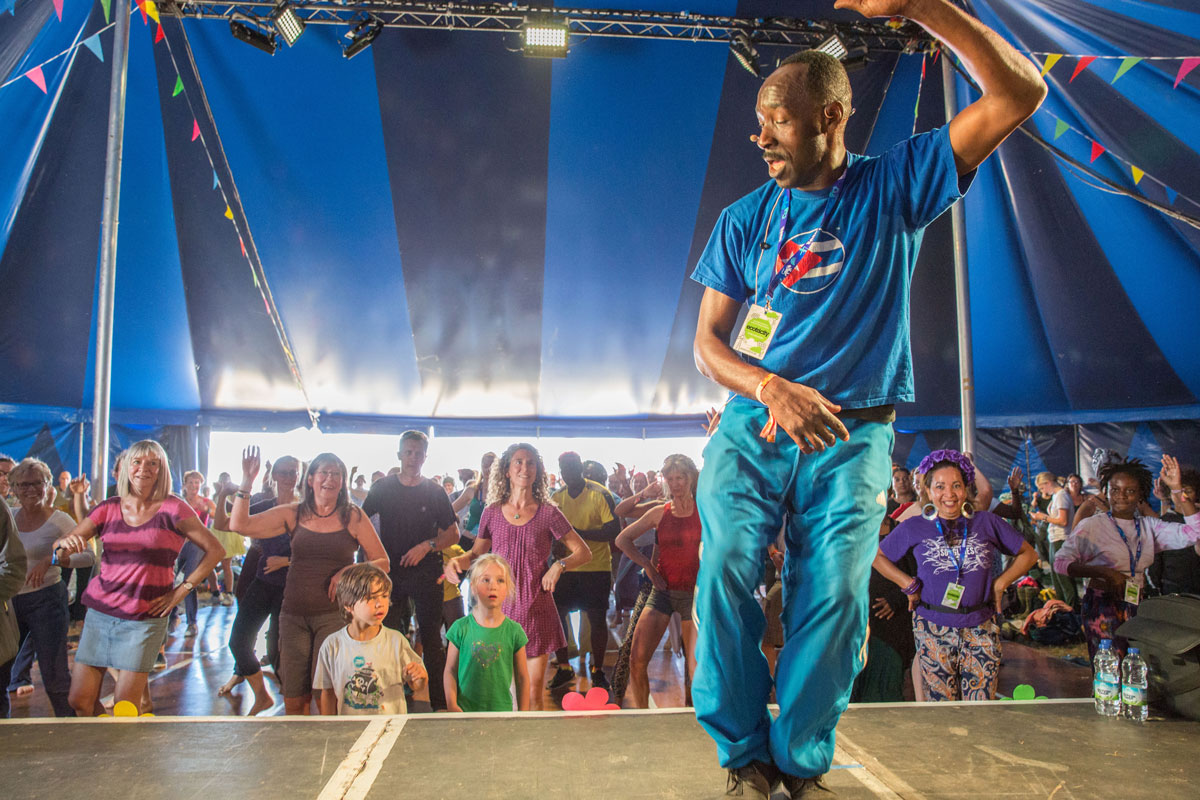 Ripton Lindsay – Jus' Dance Workshop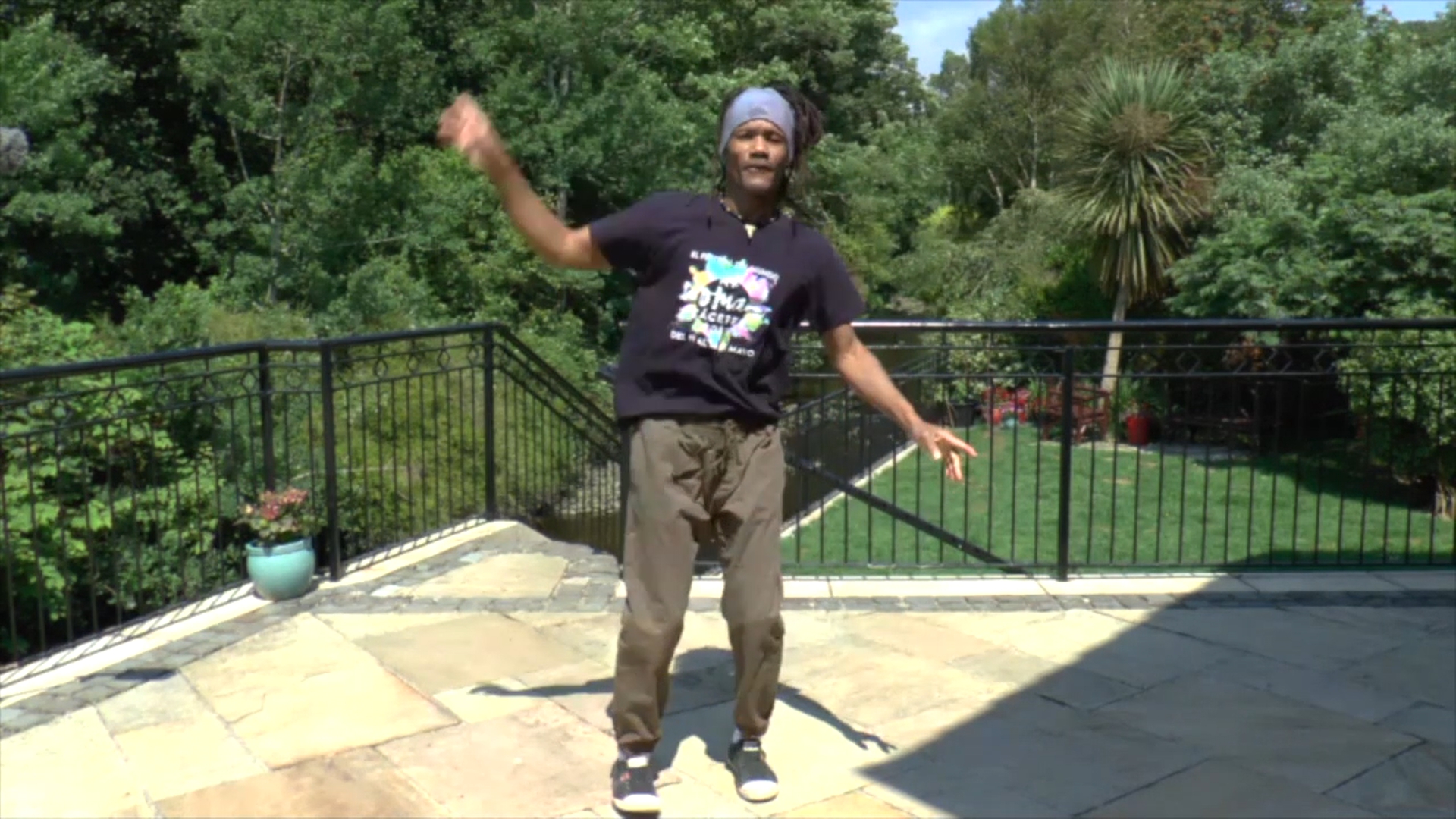 Ripton has captured the hearts of WOMAD audiences and participants worldwide with his inspirational dance workshops. Here's the chance to put together your own routine using some moves from traditional Jamaican Dance, Hip-Hop and Contemporary Dance, all in the comfort of your own home. Enjoy the workout.
Bollywood Brass Band - Dum Maro Dum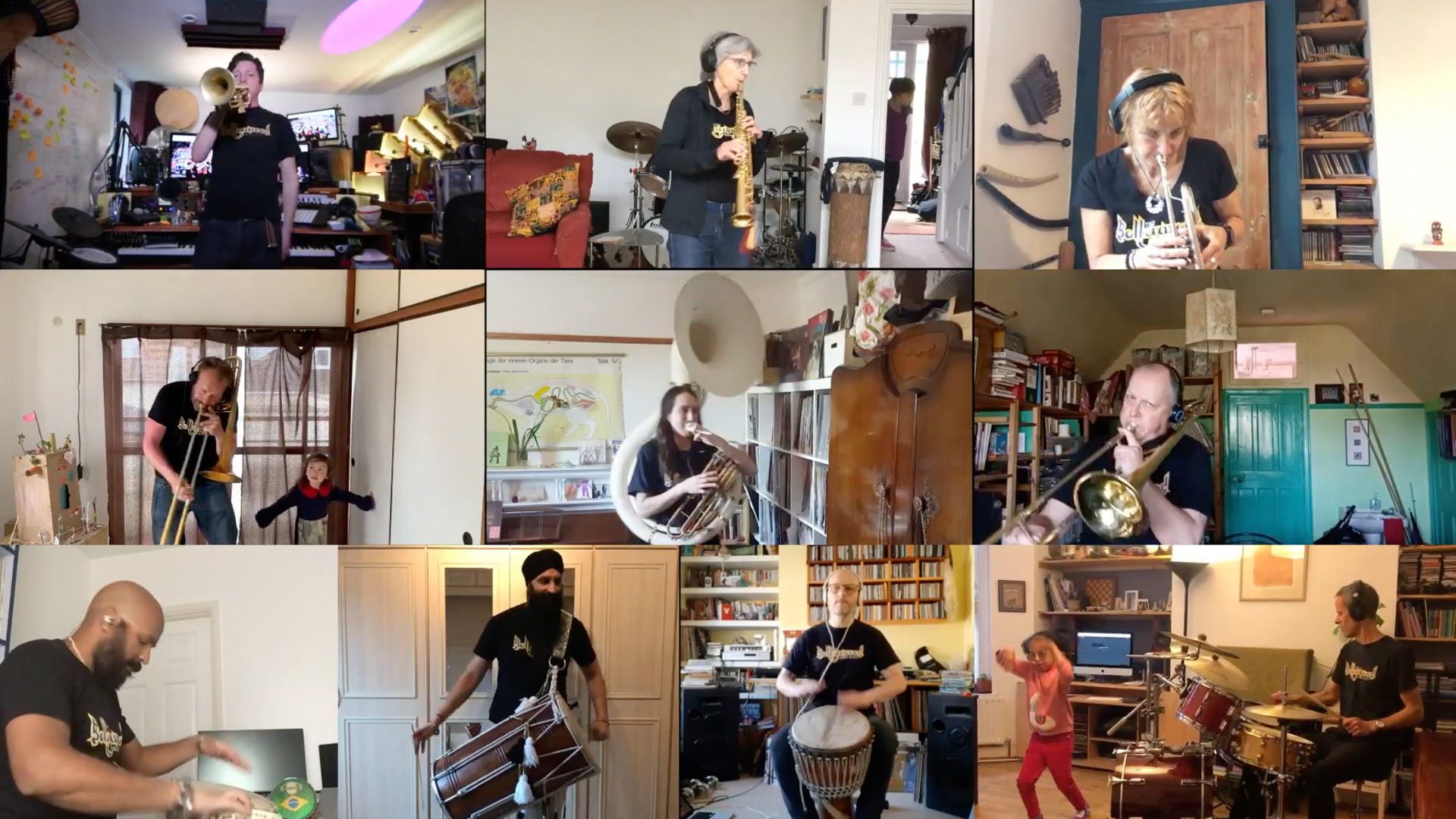 Bollywood Brass Band opened the festival last year with students from Malmesbury School and surrounding primary schools. The week-long project was a lot of fun and a great success. Now everyone has a chance to take part and learn to play along with a classic Bollywood song 'Dum Maro Dum'. You can download the parts and play along.
Download parts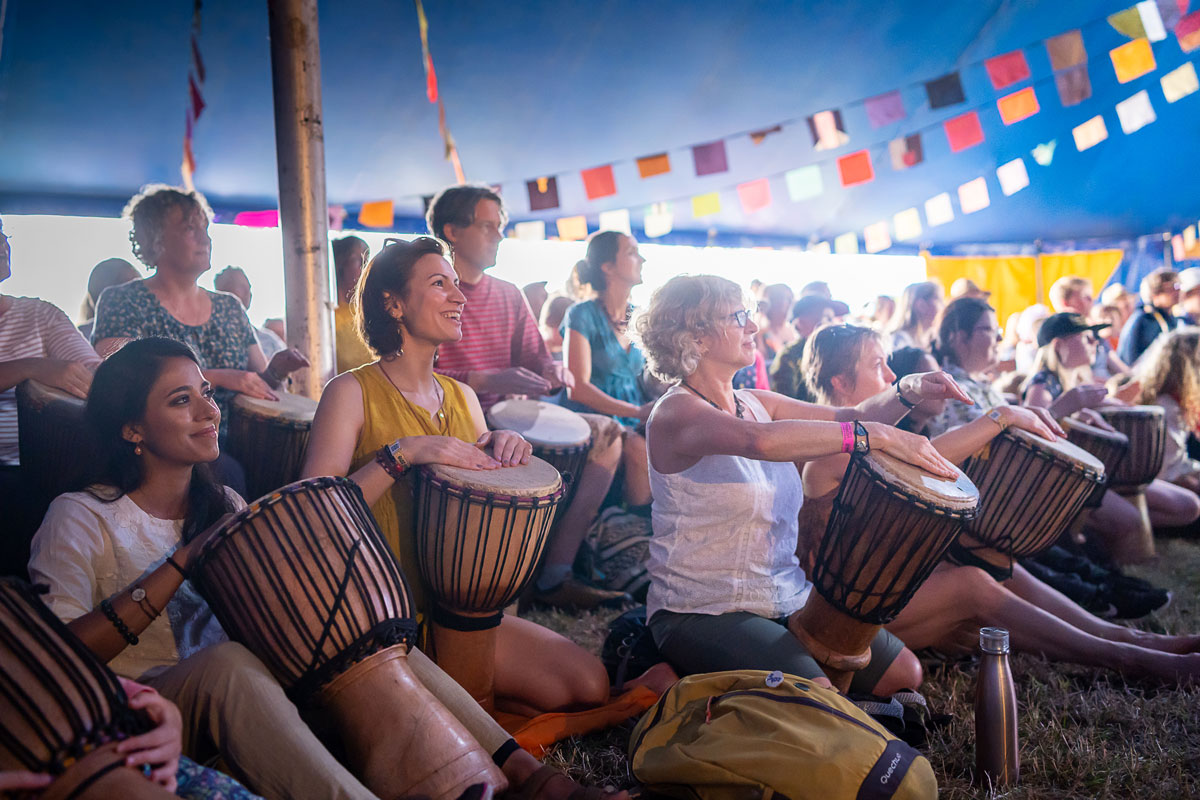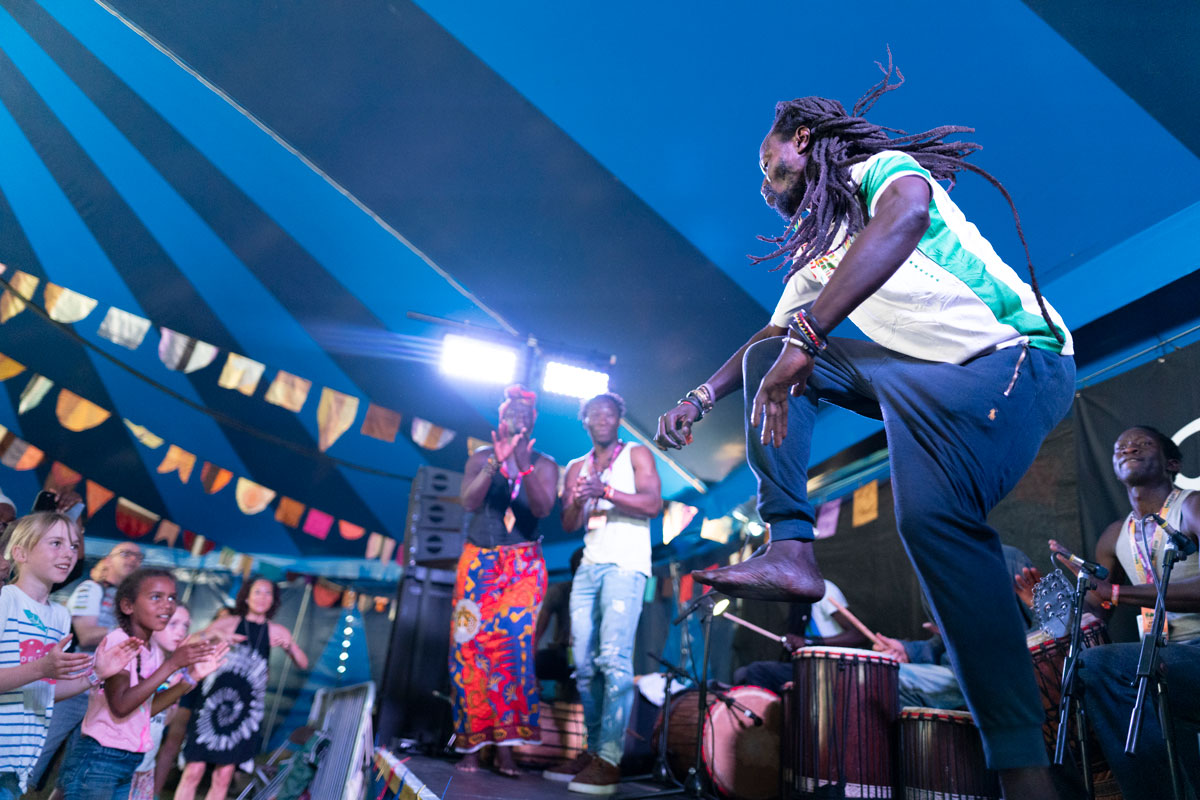 Claudio Kron – Bahian Pandeiro workshop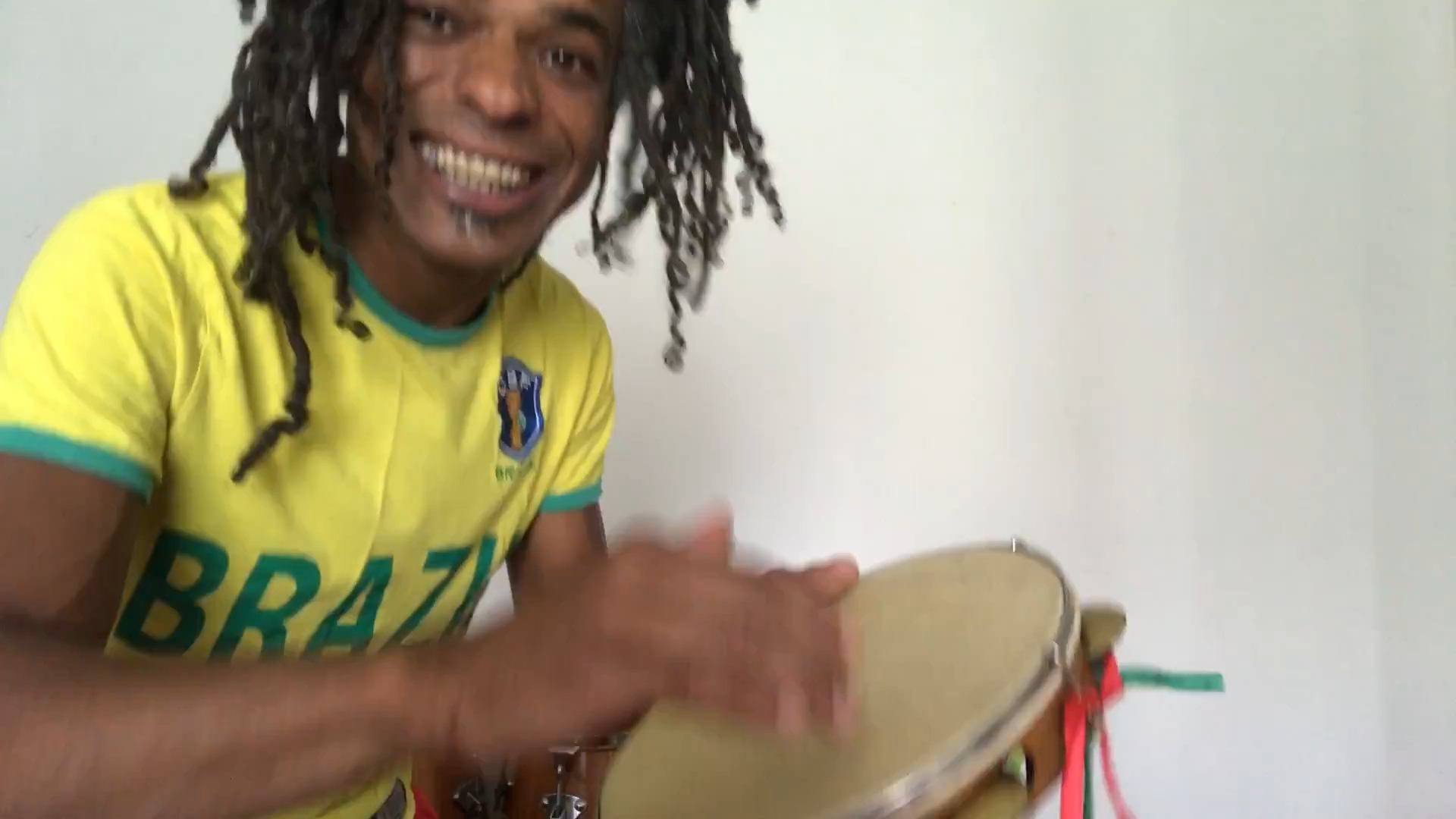 An opportunity for everyone to play the Bahian pandeiro – the Brazilian tambourine which sounds like a whole drum kit in the palm of your hand. Claudio has performed and played at many WOMAD Festivals in the UK and abroad over the past 15 years and we are delighted to present his workshop here for you today.
Check out Claudio's website for further lessons and pandeiro workshops on ZOOM!
One Drum – Ghanaian Percussion and Song Workshop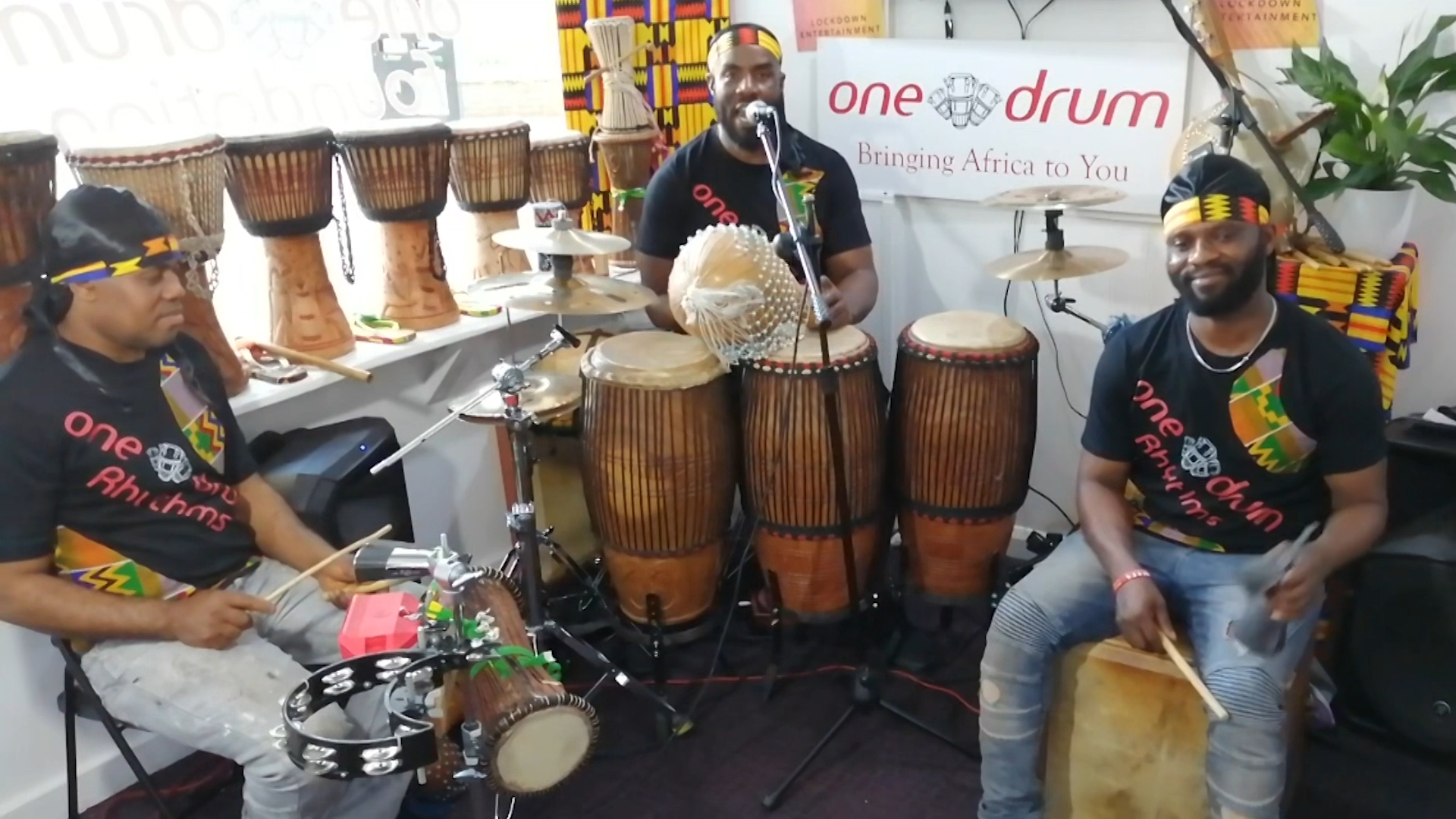 Abass Dodoo first came to WOMAD with his uncle the great Mustapha Tettey Addy and the Royal Obonu Drummers from Ghana. He has since travelled the world with WOMAD making people smile with his amazing percussion workshops. Join him here with his One-Drum Team, sing your heart out and grab a drum or anything else close to hand and learn some traditional Ghanaian rhythms.
more info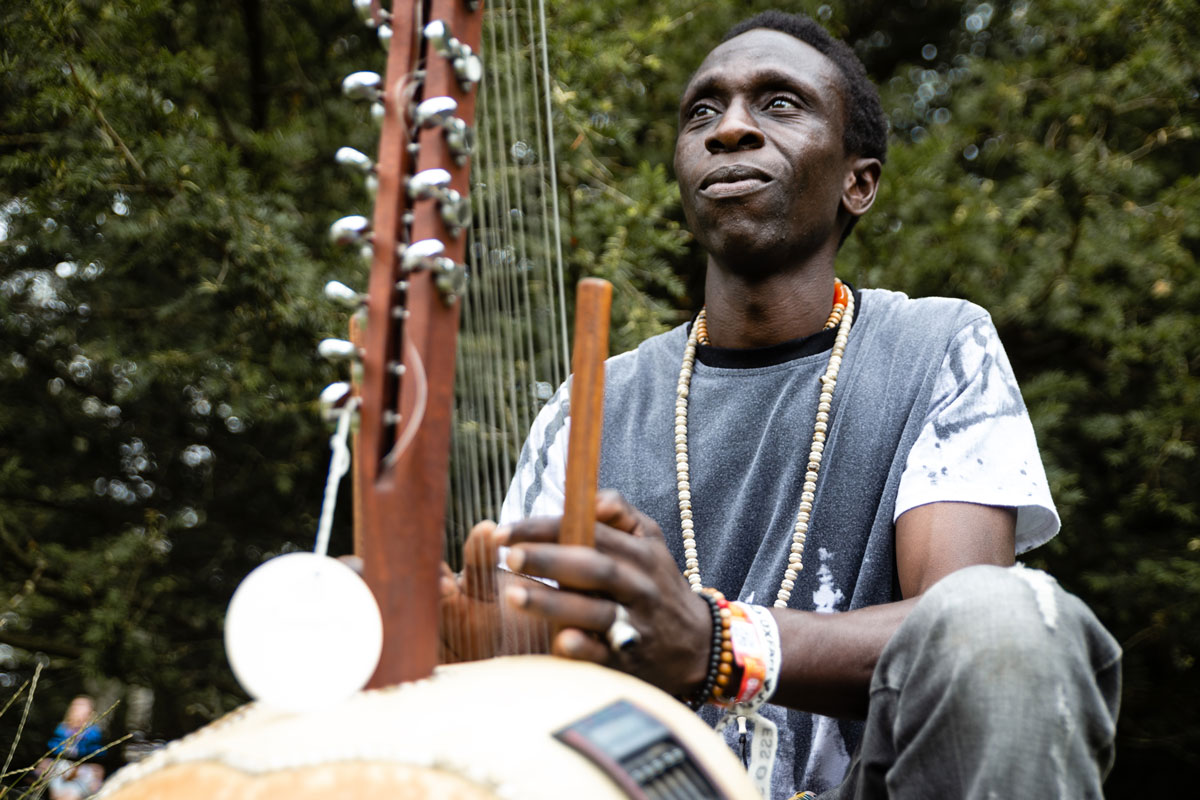 WOMAD WORKSHOPS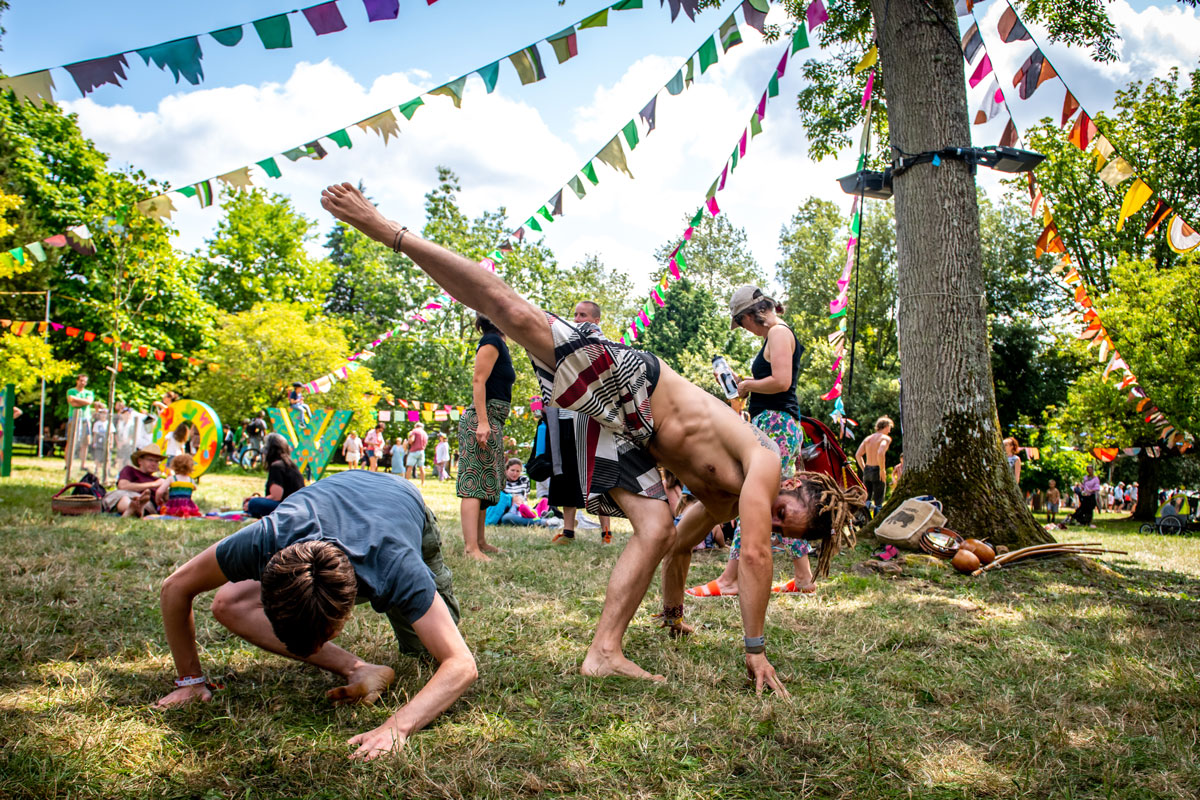 Workshops will return to WOMAD 2021 at Charlton Park from 22-25th July 2021.